Brendan Hall
Staff Writer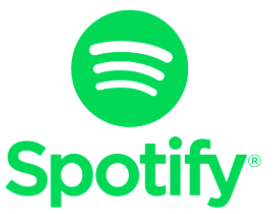 On May 10, 2018, a major music streaming service, Spotify, made a controversial decision to remove artists XXXTentacion and R. Kelly from the staff made playlists. To clarify, Staff that worked at Spotify would arrange playlists on the platform that would be promoted on their site. Furthermore, those playlists created exposure for artists to reach new fans they previously may not have reached.    
Despite R. Kelly and XXXTentacion not being entirely banned from Spotify it still was able to ruffle some feathers within the music industry. One notable protester of the ban was 50 Cent who tweeted, "Spotify is wrong for what they're doing to artist like R Kelly and XXXtentacion. There not even convicted of anything."XXXTentacion's management also responded in an email by questioning what other artists would be held accountable for their legal troubles. Artists that came into question included a wide range from Chris Brown to Gene Simmons of Kiss who was accused of sexual misconduct.
The response from the general public in this decision was not entirely in favor of the decision. Most people seemed to have mixed towards the situation. While they appreciated the fact Spotify was showing sympathy towards victims it also came across as hypocritical since there have been many artists accused or convicted of abuse that have yet to be punished. When interviewing Messele Asfaw he stated, "It should be all or nothing, Spotify shouldn't just pick and choose who they like and don't like. Because there are artists who have been convicted of things they were accused of and nothing has been done."
As for the artists involved they were affected in surprisingly opposite ways after the decision. R. Kelly actually had a slight increase in weekly streams after the Spotify playlist ban. The streams went up from 6,584,000 weekly streams to 6,676,000 within that time. While R. Kelly experienced an unexpected success XXXTentacion was losing close to 20% of his original streams per day. It was reported that if a loss this severe were to continue he would lose about $60,000 per year. The loss XXXTentacion received is likely due to him having to rely on Spotify exposing him to a new audience since he is much more inexperienced than someone like R. Kelly.
While the decision to exclude these artists may have been noble in the intention it may have been also inefficient. R. Kelly and XXXTentacion are both accused of gruesome and violent actions, however it is difficult to make moral judgements based solely off accusations. It could possibly lead to other artist's career being ruined by false accusations. For instance, iconic rapper Snoop Dogg was on trial for murder that was proven to be false in 1996. If Spotify were to use the same logic for him as R. Kelly and XXXTentacion they would ban him as well, despite the fact there is no evidence Snoop ever committed these crimes. This attempt to exclude problematic people may seemed to be wholesome, but it ultimately creates career's to be put on the line over "he said she said" situations.