Taylor Green
Staff Writer
"Are criminals born, or are they formed?"
That's just one of the few questions that Netflix's new original series Mindhunter, tries to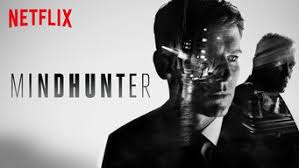 answer.
Mindhunter is a crime-drama, created by Joe Penhall, an English Australian playwright, and screenwriter.He is best known for his own play "Blue/Orange", that he later adapted into a television film. The series was also produced by David Fincher (Director of "Fight Club" and "Gone Girl") and Charlize Theron (roles in Mad Max: Fury Road and The Fate of the Furious)
Although Joe Penhall is responsible for making Mindhunter come to life, it was originally a book Mindhunter: Inside the FBI's Elite Serial Crime Unit written by John E. Douglas, a former special agent and unit chief of the FBI who played a big part in the psychological analysis of crimes in the 1970s.
Douglass started off as an FBI sniper and turned into a hostage negotiator. He is the man responsible for criminal profiling to the bureau. He spent a lot of his years interviewing serial killers before the name "serial killer" was even pegged. Trying to figure out their motives not only furthered the crime field for officers today but for many people within psychology fields.
Mindhunter is set in the 1970s and it follows two FBI agents, Holden Ford (Jonathan Groff) and Bill Tench (Holt Mccallany), as they try to learn more about the psyche of "sequence killers". Yet this is deemed to be difficult, considering that they are in an era where the explanation for criminal behavior tends to stop at "criminals are just bad".
Instead of the who, what, when, where or how that most crime shows on television are trying to answer, Mindhunter is utterly unique and is about the why. Throughout the series, both agents are traveling across America trying to piece together the mentality of a killer.
The show references real life, mentioning notorious killers such as David Berkowitz and Charles Manson, and having actors play killers like Ed Kemper, Dennis Rader, and Jerry Brudos. Jonathan Groff's character is supposed to represent John E Douglas when he was first inducted into the FBI.
I was interested in this show because Netflix had a trailer for it and it looked really intriguing. I've always enjoyed crime dramas, such as Law and Order: SVU and Making A Murderer. I read the description and saw that the show would be set in the 70s, which peaked my interest even more because I have never watched a crime series set in a specific era.
Since the show was set in a precedent era, I was preparing myself for racially charged comments and sexist remarks left and right. However, the show is very politically correct and directed through a lens that is very educational. Instead of showing you that people are just being antagonizing, they are helping you recognize that people simply weren't as informed in this age.
Although the show isn't blatantly offensive, it isn't as diverse as one would hope. People of color are scarce in this show and women are only brought up when detectives Ford and Tench are questioning a killer about their victims.
The only two main female characters are Deborah Mitford played by Hannah Gross and Wendy Carr played by Anna Torv. Although the show is centered on their male counterparts, both women don't let that limit them in their fields.
Deborah, who is Holden's girlfriend, is a postgraduate student at the University of Virginia who has Ph.D. in Sociology and she doesn't let Holden forget. She is headstrong and extremely well versed providing him with more insight on topics like feminism, race, and human behavior that not only furthers his view on the world but helps him make progress in his career.
Wendy Carr is a psychology professor working at Boston University. Throughout the series, she is alongside Holden Ford and Bill Tench, trying to crack the cases. She brings a lot to the plate with her degree in psychology and her go-getter attitude.
Overall, Mindhunter is a brilliant series, without drowning you with too much information so that it doesn't feel intimidating. It gives you an equal proportion of crime and drama, not only diving into the lives of the killers but the private lives of the detectives as well. It has already been renewed for a new season.
If you've ever watched Silence of the Lambs and liked it, Mindhunter is perfect to you. Similar to Jodie Foster's character Clarice in the movie, the detectives in the show really make a connection with the killers. This allows them to learn more about their subjects not only as criminals but the people that they were beforehand.