Amelia Benamara
Staff Writer
Science Leadership Academy will kick off 2018 with a new tradition: a winter concert organized by Digital Video Teacher Anna Walker-Roberts and Biochemistry Teacher Steph Sessa.
Sophomore Grace Conley shared her opinions on the concert as a performer, "I was motivated to join because
I've been looking for an opportunity to practice performing in front of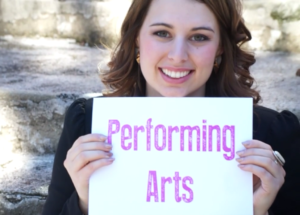 others and this is a perfect time. I'm excited to see it through!"
Conley's goals for the concert are to gain more experience and confidence in performing, forge a tighter bond with her peers and of course, to have fun. However, she sees the benefit that the concert brings to others saying:
"I think the concert will give SLA a platform for its many talented students to express themselves musically. [She hopes this can] open a door for SLA to start having more events like this to showcase the students' skills."
After years without an opportunity for members of the SLA community to display their talents, the teachers wanted to
give the students an outlet to exhibit their abilities. The idea to have a concert was originally thought up by Digital Video and Photography teacher, Anna Walker-Roberts.
Ms. Walker-Roberts was initially inspired by the amount of musical talent she sees on a daily basis.
"My classroom is right by the music room so I hear kids playing a lot. I have Senior Lyle Seitz, Senior Gabriel Garcia-Leeds, and Senior Nat Hilton, who are all in a band. They have been playing their music for me," Walker-Roberts explained.
Walker-Roberts has also gotten the chance to hear music made by seniors Opoku Kwateng and Christian McCormac who are in her Digital Video class. Both seniors create rap music, Kwateng a producer and McCormac a rapper, and she loves it.  "Just hearing people's stuff they have been making, I have been like oh my god, we have really good musicians here and why is there not enough music performances happening!"
Ms. Walker-Roberts is a perfect person to spearhead this concert given the fact that she has experience with the arts and music.
"When I was in high school I was in Jazz bands and I did musical theatre. Then in college, I received my masters in producing arts and business type of stuff," Ms. Roberts explained. She then emphasized how much she enjoys putting on events like this in order to give students an opportunity to show their craft to a broader peer group. However, the Dig Vid and Photo teacher isn't the only one involved in the organization of this event.
Biochemistry teacher Steph Sessa has experience in the arts as well. In 2017, Sessa held an acapella workshop for SLA's mini-course program, Week Without Walls. 
While an exact date for the concert is not yet set, the winter concert to take place on a Thursday night at the end of January or early February.
The First Unitarian Church, located at 2125 Chestnut Street is where the event will be held due to the generous donation of space from the church. 
Admission will be free, with an optional, suggested donation that will fund the Home and School Association.
The main goal, however, is to bring people together.
"I would never keep anyone away from coming to the concert because they're like, 'I don't have enough money to pay for this,'" Ms. Walker-Roberts stated.
Whether it's tomorrow or on the first day before break, look out for flyers and announcements in the advisory memos for any information on the winter concert and make sure to mark your calendars and save the date!