By Will Amari and Desmond O'Donovan
Staff Writers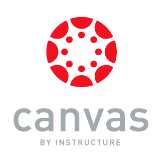 For seven years and through two versions, Moodle has been the online home of SLA. However, the new year is here and SLA has upgraded to a system called Canvas.
For those who are unfamiliar with the program, Canvas is a Learning Management System (LMS), an open source software designed to help students and teachers transfer and transmit information to each other everyday.
According to Tech Coordinator and Art Teacher Marcie Hall, "Canvas was originally brought to our attention earlier this summer by some online research that we were doing and also by Diana Laufenberg and Mr. Lehman."
The school was already looking to move away from Moodle because it was clunky and old-fashioned in its design.
Before the school year began, Canvas instructors came to SLA to customize a version of Canvas specifically for the school and even taught teachers to how to use it.
"(Canvas) is a little more updated than the other and makes it easier for kids to get their resources," Ms. Hull said. "It also makes it easier for teachers to create those resources and get all the data for the kids that they need."
Junior Melanie Harrington prefers using Canvas even after using Moodle for two years. "The calendar is a lot bigger and it's color coded." She explained. "Teachers can message you and comment on one of your assignments. Its a lot easier to navigate."
At SLA, Canvas is found in use everywhere and at every time of the day. Using the Canvas app, teachers and students can log onto Canvas even without the use of their laptops. History teacher Ms. Pearl Jonas however, noted an inconvenience when using the app on a phone."I would like it more if I was able to grade on it." She said. "but you can only do that on iPads."
Ms. Jonas also noted,  "I'm still discovering what it can do. What's the best way to use it. I think it is a pretty nice transition because it does a lot of things Moodle used to do."
Although switching from Moodle to Canvas is an adjustment, many students and teachers at SLA find it to be an efficient course management system. Many even prefer it over Moodle. "It looks better." Ms. Jonas says. Those who think Canvas isn't a better working system might be consoled by it's handsome appearance.