Matthew Milligan
Staff Writer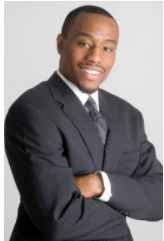 SLA's Class of 2018  will graduate on Friday, June 8 of this year. As with any graduation ceremony, the event has to be planned, and part of that planning involves the enlistment of a speaker to address the graduating class.
Having a graduation speaker is customary in any ceremony that one would go to, but do they really matter?
Guidance Counselor Zoe Siswick has her own opinions as to why a guest speaker is important.
"The point of having a graduation speaker is to pull together some world-wide societal issues that may be happening in current events but also to help students who are at a pivotal point in their lives to think about moving forward and what their next steps will be."
Senior and School  President Tamir Harper agreed, saying, "We've always had a keynote speaker that had motivated us to do amazing things after we graduate SLA."
Typically speakers who are chosen to address students have to resonate with the class. Ms. Siswick kept that in mind when she helped to obtain Latina poet Denice Frohman to speak at a ceremony a few years back.
"It was really important to me . . . that we had someone who represents an underrepresented group speak to us," Ms. Siswick stated.
This year, the senior class has taken on the challenge of recruiting their own graduation speaker. Their desired candidate? Marc Lamont Hill, an African American academic, author, and businessman from Philadelphia.
Dr. Hill has strong beliefs in education, as he teaches at Temple and is involved with youth education and the Philadelphia Student Union. In addition, Dr. Hill owns a bookstore in Germantown, Uncle Bobbie's Coffee &  Books, in dedication to the impact that black bookstores have had on his identity.
"I wanted someone that understands what it feels like to be in Philadelphia but someone that also can empower and someone that's a powerful speaker," said Harper.
Dr. Hill is known for his political commentaries. To Harper, who feels as though his class was hit particularly hard by the Trump election due to them growing up in the Obama era, this makes Dr. Hill all the more appealing.
"I kind of want someone that's gonna motivate but also someone that calls out bigotry and will implore us to be great students inside and outside the classroom and to be activists."
Ms. Siswick agreed that Dr. Hill would be a great speaker.
"He has strong connections to Philadelphia so it would be a really cool opportunity for our students to be able to hear him speak."
Harper, along with some other students, have been making a coordinated effort to get the attention of Dr. Hill. Letters have been sent to both Dr. Hill's office and his store, and emails have been written to all of his public addresses. In addition, Harper, who would like to secure Dr. Hill by February, plans on using social media to his advantage in the form of a Twitter campaign.
When asked as to who was directly in charge of finding a speaker, Ms. Siwick called the process a "group effort."
"A lot of times it's just from the staff or the students having personal or professional connections with those people."
Once a speaker is chosen, SLA does its best to ensure that the process goes smoothly. One hurdle is cost.
"We don't have the capacity to pay people, so what we try to do is make it a really positive experience for the speaker," Ms. Siswick said. This means making sure that the speaker knows when and where the ceremony is at, as well as giving them additional guidance if they are not used to addressing a larger crowd.
As of the writing of this article, Harper and the other seniors had not yet received a response to their request, but they remain hopeful. SLA Program Manager Jeremy Spry may have a connection to Dr. Hill through a friend, and Harper aims to meet with Dr. Hill at his store sometime soon.