Aidan Williams, Staff Writer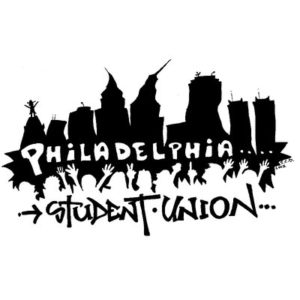 I sat down with Cassie Hand, a junior and member of the Student Union, during their latest meeting. While I was not familiar with Student Union at all, I was curious as to what actions they were taking, and felt that it would be a good thing to share. It began with the story of Brian Burney.
Tell me Brian Burney's story.
"Brian Burney, a student at Benjamin Franklin High School, was trying to use the bathroom in between classes. The bathrooms are locked, so he had to find an officer. He couldn't find an officer to unlock the door for the bathroom, until after class started. Once class had already started, Jeffery Maciocha, one of the school district officers, found Brian in the halls."
"Because he didn't have a hall pass, he and the officer got into a verbal altercation, and it resulted in the officer assaulting him and forcefully restraining him.
"Another member of student union got it on video, and while the student had his phone taken away and the video deleted, the video was stored on the cloud. He got his phone back and was able to share it with the rest of student union. Because we had the video, it was proof for us that this was an issue that we needed to deal with."
Where did you take it? It seems like the school district wasn't taking this seriously.
"After taking it to the leaders of student union, we took it to the school district, and we got their attention through protest. There was also a School Reform Commission (SRC) meeting. While I wasn't at the meeting, we were able to show them that this was an issue in many schools, especially the ones that are considered "bad" by the school district. We gave them some demands, including background checks on all officers in the school district, firing the officer who assaulted Brian Burney and moving budgeting from policing in schools to funding.
"We were able to have Officer Maciocha suspended, but not fired. However, there is now a date for all officers to submit background checks, and they will be suspended if the checks are not completed by this time."
So, what is the SRC?
"The SRC has almost complete control over the budgeting in the school district. They have recently been closing schools, stating that they will close three schools a year for five years, and converting them into charter schools which they gain much more money from. However, we would like them to take some of the profits from the charter schools and use them as funds to improve public schools in the district."