One can find the school store open for business almost 4 days a week, selling Cup Noodles (One of the most popular items) to Twizzlers, and everything in between. On a recent school day,  Items were flying out off shelves during X lunch. Freshmen, Seniors, even Shadows were willing to buy something that would fit their palate.
There was however, one noticeable difference from last year's set up. When I was working behind the counter, yogurt, raisins, fruit cups and Granola bars filled the the stores choices right alongside the Famous Amos' and Cracker Packs. Why though, had those items magically disappeared?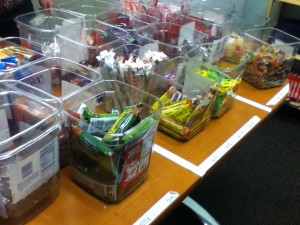 Home and School Association President and SLA Parent Zee Driggers explained.  "Last year we had fruit, yogurt, well we had fruit, we tried raisins and we had Kind bars."
"Nowadays we can't sell any of those things anymore, we try to bring in cost effective food, we're not getting paid (a reference to all the other parents who work at the store) it's all for you guys. If we sell things that don't make a lot of money, even lose money, that does not help."
Each year the school store makes enough money to pay for field trips and pay for sports uniforms but Ms. Kim was not sure of how much the store actually made.
If money were no object, Driggers said the situation would be different. .
"I would stock what we did last year, fruit, juice, Kind bars, Yogurt and so forth."
Finally, someone asked about the yogurts They wanted to know about what happened to them but did not want to say anything about their feelings of the topic.
Junior Aaron Watson-Sharer summed the typical teenage feelings about the school store quite well: "There are a lot of unhealthy options, that's the point. Kids want something they can get from a 7 Eleven or some place like that."
Senior Micah Henry who was nearby said Aaron summed up the school store well enough. It looked like kids only cared what was offered and that suited them fine.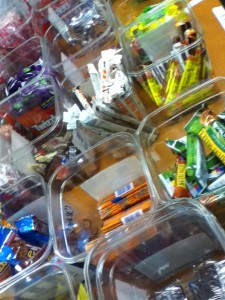 In the end, the people most interested with this issue were the people running the school store. Parents it seemed had the more balanced view in mind, they were OK with kids buying what would satisfy their salt craving but wanted to see something that was not pure sugar or salt. The reality is that the school regulations and reality of teenagers would not work well with healthy food options. Students seemed to only care what color Gatorade there was and how much things cost, nothing more.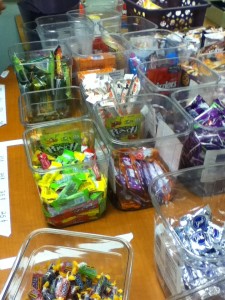 The teenage reality is that if you are given a choice between Doritos or a Banana, teenagers will pick the Doritos more than three quarters of the time, just like options at the school store. By selling Doritos over bananas the school store is able to keep up the profit and support us with our school activities. If more of us were willing to pay slightly more for healthier options than the store could make even more profit and help us even more.