Sukainah Hasan
Staff Writer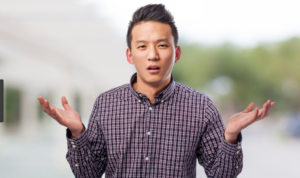 Seniors know they have to create capstone projects. But what does that really mean?
Seniors report that they know the basics: it's a graduation requirement, and each student must pass both the class as well as a presentation portion of the project.
Apart from that, however, many seniors report on being completely in the dark about the expectations and direction that the capstone should take.
"There is no formal teaching to teach students what to do for their capstones," explained senior Avi Cantor.  
History teacher Daniel Symonds and Science Teacher Tim Best are the capstone managers and responded to these concerns. "There's a handful of deadlines designed to ensure that projects are on track and that every student is supported in their work. Lots more information on the overall process can be found here," said Mr. Symonds.
The provided link explains the point of doing capstones, requirements, and tells students how to get the best grade possible. The second thing that students were unsure of was if they needed a mentor or not.
"Absolutely," Symmonds responded. "A mentor is just a reliable sounding board for seniors to plan, discuss, reflect on, and improve their project."
The third thing that students didn't know was if they could do anything when it comes to doing their capstones.
"Figuring out what to do for a capstone project can be a challenge for some students, and that's totally normal! The following guidelines are helpful: Their capstone should be something they're interested in learning more about, framed around an inquiry question. Their capstone should address SLA's core values, and since they're released from classes for approximately 2 hours every Wednesday, the capstone should represent about 80 hours of work," said Mr. Symonds.
The last question that students were unsure about was when they could start.
Mr. Symonds response was, "If there are seniors who don't know what they're doing, they should meet with their mentor/advisors by the end of November to sketch out capstone proposals and project first drafts. Everyone should have started by now, even if that means just selecting a mentor and sharing out some early planning."
Seniors didn't know any of the information that Mr. Best and Mr. Symonds shared for this article, which is why I specifically asked them these questions.