Rasa Watson
Staff Writer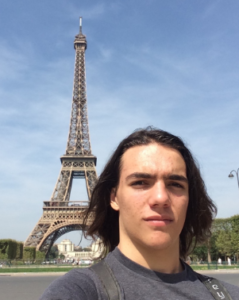 Ever wonder what students from SLA do over the summer? Over 50 students throughout SLA were asked about their plans for the summer
Out of the 56 students who shared information concerning what they were doing over the summer, 43 people are going to be working. The most common job mentioned was camp counseling. Sophomore Jorge Dasilva and freshman Zoe Zisser said they will be lifeguarding at a Scout Reservation for Cub Scouts and University City Swim Club.
Aside from regular summer camps, a few students are going to Science, Technology, Engineering, and Mathematics (STEM) camps.
Aside from working and camps, 12 students are looking forward to traveling all over the world. Some people are traveling as close as beaches in New Jersey, while others are traveling to various places within the United States along with a few individuals who will be traveling internationally
One student who is traveling internationally is Junior Lauren Nicolella.
" [For] a week in August I'm going to Ireland with about 13 family members because we just got in contact with family from Ireland," Nicolella explained.
Due to students being the age to obtain a drivers license, five students said they wanted to get their driver's permit or drivers license over the summer.
I want my permit next year because I think that it's essential for every teen to have. I want a way to get around when I want to. Sophomore Jeremiah Butler stated.
Within the group of students that shared what they are doing over the summer, almost all said they are looking forward to having fun. From it being baseball, basketball, hanging out with friends or other activities, summer is known for all of the things students do and the memories that come from it.