Lauren Nicolella
Staff Writer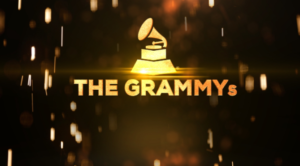 Since the announcement of the Grammys coveted title of "best new artist", controversy has revolved around the winner of the best new artist category. Many believe that pop artist Alessia Cara wasn't deserving of such a storied title due to the fact that the other nominees were TDE's first lady SZA, teen sensation Khalid, game-changing rapper Lil Uzi Vert, and rising star Julia Michaels.
The main controversies concerned the amount of success these "new" artists had during 2017 if they should've been considered "new" and the lack of female musicians that took home awards that night.
Junior Taylor Green was able to see two sides of the whole "new artist" situation, as she had seen the growth and listened to the previously released music before the mentioned nominees went completely mainstream.
"I could totally understand why people were mad and thought it would be SZA or Lil Uzi to get it, considering the fact that they're played on the radio a lot. I feel Alessia Cara already had her years in 2014-2015, and she did a collab with Troye Sivan and a bunch of other people. Personally, I wouldn't consider her a new artist, but I also wouldn't consider Lil Uzi or SZA a new artist either."
Alessia Cara herself released a statement on Instagram regarding the backlash stating, "I was nominated and won and I am not going to be upset about something I've wanted since I was a kid, not to mention have worked really hard for."
Regarding Alessia's nomination, Junior Tylier Driscoll believes that the artist may have been placed in the wrong category, to begin with. "I feel like it's not her fault she won. Why wasn't she in the best pop song category? I feel like it would've made more sense. Especially given that her new song wasn't bad and was nice to hear on the radio."
Other female musicians such as Halsey and P!nk addressed not only the situation about Alessia but the Grammy board as a whole. Previously nominated singer Halsey explained how unfair she thought it was that just one woman took home an award. The singer also put out an inspiring message that reveals how crucial women are to the music industry.
"We show the next generation of women and girls and boys and men what it means to be equal, and what it looks like to be fair."
Overall, the Grammy's should strive to not only be equal while creating their lists of nominees but also consider that the audience will have a reaction to everything that is put out.