Autumn Lor
Staff Writer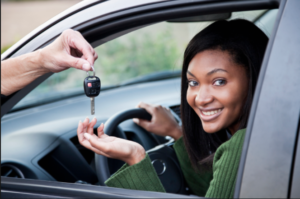 In Pennsylvania, turning 16 means a person can get their driver's permit. Some students consider driving as a milestone in their life because it leads to "freedom". But there are a few steps that need to be taken before getting that freedom. There are two major steps: taking the written test and the driver's road test.
Science Leadership Academy doesn't have a program that teaches students to drive, so students would have to learn from family members or guardians. SLA doesn't have a lot of students with their license. A quick poll of the Journalism elective showed that in a class of 20 students, only 1 has their driver's license and 4 have their permit.  
For those who do have their license, they don't drive to school because of the limited free parking spaces nearby.  
On your 16th birthday, you are eligible to take the written permit test at any PennDot's location. Before the test is taken, students should know what is on the test. There is an online book that is available to anyone or a physical copy at any PennDot's location. A couple of things that should be done is 1) read the Study Guide fully through at least one, 2) take a practice test online, and 3) make sure to take a different practice test.
The online practice test doesn't give a random set of questions. There is a selection area that will only give you questions that relate to that topic. Be sure to take as many different practice test as possible. The questions that are in the practice are very similar to the real test.
Step one: The Written Test
On the written test, there are 18 questions. The first 15 questions that are answered correctly, will automatically shut down and say that you've passed. There is a skip button that will allow you to skip through each question only once. Only skip if you a really unsure. The system does not care what 15 questions are correct, as long as you get 15.
The system will also shut down if 4 questions are answered wrong. But if you have 4 answers wrong, you will not past the test. So be careful and know how many you got wrong.
If you fail the test, don't fret! The test can be taken as many times as needed but only once a day.
Junior Cynthia To says, "When I was taking the test, my hand kept shaking that I hit the wrong button twice and got the answers wrong."
Step Two: The Waiting Process
After the permit test, there is a log that says there needs to be 60 hours of driving time. That means a person that is over 21 with a license, is in the passenger seat watching how you drive and guide you. Most people don't log their 60 hours, so they wait at least 6 months before taking the road test.
Unlike the written test, the road test cannot be taken once a day until you passed. It's also not a walk-in test. You must schedule the test ahead of time by going on the PennDOT's website. When scheduling the test, it's best to do it on a Tuesday morning. The system restarts and shows the closest dates available. If you were to do it on Monday night, there's a four-month wait but the next morning, it's six-week wait.
Junior Mindy Saw signed up for her driver's permit as soon as possible even before she knew everything.
"My brother taught me how to drive. I guess you can call it tough love because he pushed me to learn so quickly."
Step 3: The Driving Test
The test will including the following: turning on the lights, signals, windshields, and brake lights, being able to parallel park, and driving on the road. Some instructors will let you drive in the parking lot but most will make you go on the road.
When parallel parking, there will be two cones to park between. The instructor will allow you to back up to a max imum of three times.
Senior Eli Block says that he failed twice before getting his license but the road test was easy.
"When I took my final test, they let me go on the streets for 5 seconds," he exaggerated.
Senior Tamir Harper said that there were times where the driving instructor was intimidating. Harper tried to stay calm even though he was very nervous.
¨I was relieved that I passed to first time because I don't have to take it again."
Although, everyone experiences are different. Saw stated that her instructor was very easy going and made her comfortable to drive as she would with her brother.
"I made a few mistakes but luckily, my instructor was given that day."
Don't be scared to take the test and don't be nervous while taking the test. A way to calm down is to pretend that the test examiner isn't there. It's just the driver and the road. Good luck!