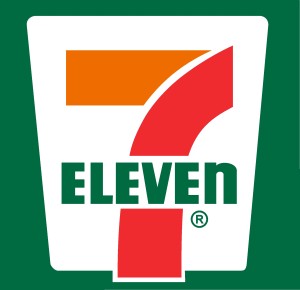 The Rise of 7/11

By Nicholas Murray
Many teenagers have one common trait with one another. Most of us love to eat. This reason alone makes the arrival of the new 7/11 so much more appealing. The store opened up right before we left for winter break, which actually caught many people off guard who thought it wouldn't open for another few months. Me included.
After its opening, numerous students have going there as opposed their former source of food, Arch Gourmet, which is located directly across the street. I asked several students what they thought about the two stores and received some colorful answers.
Senior Ryan shaw said his reason was that, "I think archgormet is pricey and 7/11 is a nice change"
Another senior, Jonathan Spencer, replied, "I mean come one its 7/11.  And when I get some money I might start making it a morning ritual. Like showers."
I decided to get an opinion from someone who had not fallen in love with 7/11, and got a neutral response. Senior Teige Dougherty replied, "I think the 7/11 is great because it drives up competition which gives us opportunities when it comes to food and different prices. Capitalism at its best."
Personally, I think that Arch Gourmet is indeed pricey, but it is also true that 7/11 may cause it to drop its prices.
Also, and this may not apply to others, but I think that the people who work there are easier to talk too. The first day that went into 7/11 I chose to buy a pack a gum and the Cashier gave me a warning, "Be careful, when you open that pack of gum, everyone will want to be your friend."
It may not have been the best joke ever, but it was nice gesture and anytime I go there there are always willing to help out. So, if you ever feel hungry, or just want a quick laugh, try and drop by the 7/11.