Kai Bradley-Gutierrez de Teran
Staff Writer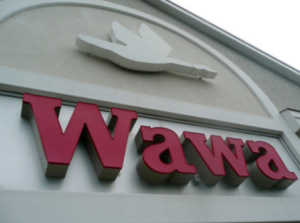 On April 12th Wawa will celebrate 54 years of business with various discounts and specials, such as free coffee. For most high schoolers in Philadelphia Wawa has a special place in their hearts. Now, why is this?
Of 20 people I asked it seems that on average people go to Wawa once a week. When you multiply that by the population of solely Philadelphia Wawa's success becomes understandable. If you don't know much about Wawa and how big they are you may not understand the buzz and how they could end up having 750+ stores between New Jersey and Florida.
Sophomore Dalnick Matos said that "Wawa is an easy way to get food when you lead a life of rush and sports," and he also said, "Wawa is a place where you can find anything and everything from a simple coffee to a hoagie, and their locations are all over the city."
When one hears this it becomes understandable how Forbes Magazine reported that Wawa has brought in 9.1 billion dollars in revenue, making it the 34 largest American private company.  
Sophomore Horace Ryans Jr. said that one of the reasons that Wawa appeals to him compared to other convenience stores is because "It seems safer, cleaner, and just a better overall environment."
The general idea that there seems to be of Wawa is that it is just that what Ryans said.
Wawa has such an impact that even Junior exchange student Javier Chueca-Bosch from Barcelona, Spain even has come to feel what so many people feel for Wawa. He said that it is "A place for youth to socialize, something that there isn't much of."
Wawa without a doubt has a large impact on those who live on the East Coast, which is seen through there statistics of selling more than 60 million made-to-order hoagies annually and 195 million cups of coffee.
This April 12th take advantage of their various promotions such as any classic hoagie of any size for $4.99. And it has been discovered that if you want to try a birthday cake smoothie or milkshake click on the small goose logo on the bottom left of the order screen.