Allison Kelly Staff Writer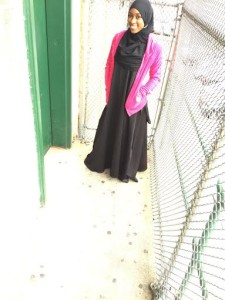 In early November, all of our tv's were tuned in to one of the many news channels trying to learn more about yet another terrorist attack. This specific attack happened in Paris, killing a total of 130 people.
In the evening of November 13, 2015, an organized series of terrorist attacks struck Saint-Denis, the northern suburb of Paris. The attacks included suicide bombings and mass shootings in various locations. It was later learned that this attack was at the hands of Islamic extremists.
As these terrorist events overwhelm the news channels and all topics of conversations, something that can be just as harmful comes along with them, stereotypes of the Muslim community.
Since 9/11 especially, any sort of terrorist attack of Islamic extremists seem to automatically be blamed on the entire Muslim community. This can cause great harm to those who can be identified in public as being part of the Muslim community, specifically women wearing identifying pieces such as the hijab. These women can be victims of very harmful stereotypes and treatment from those who are ignorant enough to believe that the intentions of one terrorist of a certain religion are the intentions of that entire community of. After the attack on Paris, research was done within SLA to see the change in behavior of those towards students of the Muslim community.
Senior, Gabrielle Smullen, was not always Muslim and did not convert until her Sophomore year. When asked about what general stereotypes she faces on a daily basis Gabby states, "When I'm out in public sometimes people will give me strange looks that I did not receive before converting and wearing my hijab out. I can also tell sometimes that people can be uncomfortable to sit next to me on public transportation. It's really just all little things." She was then asked about the difference she has seen from people since she has started wearing her hijab. "I feel that I have gained a lot of respect from the people who already knew me since I've started wearing my hijab, but some have taken a while to adjust. From people that I don't know, it's pretty much just looks that I receive that allow me to know they are judging me based on my religion." Lastly, Gabby was asked if she has seen a change in behavior specifically after the attack on Paris. "I haven't really been paying much mind to people I don't know out in public, but I don't recall seeing anything other than the normal looks I receive. Within SLA, though, I don't feel like anyone has acted any differently towards me since the attacks."
In conclusion, it's great that students of the Muslim community can attend SLA without feeling as though that they are subject to negative stereotypes especially after attacks like the one in Paris, but, the truth is that, this is not always the case for them when out in society. The stereotypes that these terrorist attacks cause for the entire Muslim community to have to deal with can be very harmful and, as a society, we should be working to educate ourselves on the topic in order to know the difference between the intentions of one person or small group of people and those of an entire community and that these intentions do not have to be, and are usually not, the same.