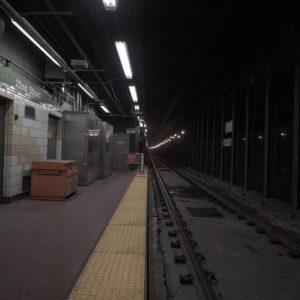 Aaron Watson-Sharer
Editor
For most Philadelphia students, SEPTA is like water: We need it to keep going. On November 1st, SEPTA's Transit Workers Union began a strike over their contract.
SLA prepared for the strike days before, asking for carpools and contacting families. On Monday, an announcement in the advisory memo asked students who couldn't make it to school to sign into Canvas and complete assignments to be marked present.
How did they get to school? Students reported different strategies.
I took an Uber to school, a method many others also used. Due to the SEPTA strike Uber and Lyft are in high demand and they hiked up the prices.I would have much rather saved money and time by using SEPTA. So I walked home after school.  
The last strike occurred in 2009, which lasted six days. Losing that much effective school time would be extremely inconvenient. Many students drove to school, but in the heart of Center City, students almost never drive because of  the expensive parking rates.
So how is this affecting SLA?
On Tuesday, attendance at schools was at 63% as of 12PM. Much lower than the average that's above 90%. Wednesday's turnout was just 62%.
For SLA seniors, the SEPTA strike has already postponed Senior Breakfast from Wednesday, 11/2 to the following Wednesday, 11/9. This is a time of celebration for seniors and it has already been postponed due to the strike. Lesson plans that teachers spend hours preparing are being pushed back, help on benchmarks is now more difficult to come by, and retakes are not being postponed. With the quarter ending students are faced with a difficult decision.
Some feel that this strike is nothing but an inconvenience. Others feel that SEPTA workers have a right to protest. SLA principal, Chris Lehmann, recognizes that "it's an inconvenience for everybody," but hopes "the two sides come to an agreement." He also wants students to see this from the union's perspective because there are "real issues on the table."
Teachers are happy that many students made it to school, but some are convinced that the other 37% could have put in more effort to making it to the building.
Ms. Pahomov gave her input on attendance. "I live in West Philly, and lots of teachers biked or walked in from that neighborhood, but kids who live near us stayed home."
"If you can walk three miles, that takes under an hour. Plenty of SLA students spend that much time–or more–traveling on the bus every single day." – Ms. Pahomov