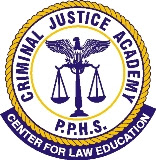 Faryn Heffner
Staff Writer 
I walked into a school in the middle of a big city I had never been to. It was pretty intimidating since I was coming from Florida. I thought the city I lived in before was big, but it was nothing compared to Philadelphia. I lived in St. Petersburg, Florida the place I called and will always call home. I'm used to going to the beach every weekend, driving everywhere, and going to football games on Friday nights. I never thought I'd be walking everywhere, taking public transportation, and sitting home on the weekends.
Transferring from St. Pete to Philly is definitely one of the most challenging things I've experienced. I left my best friend, my friends, my boyfriend, and most importantly, my dad. I left the one place I never thought I'd leave.
Last October my mom got a job working for the School District of Philadelphia. She told me that my brother and I had to move up after we finished our school year. My world shattered, it felt like everything was crashing down around me. I was nowhere near ready to say goodbye to everyone I'd known my whole life. The months soon seemed to turn into days, but in reality, I had 10 months left which felt like 10 days. I chose to put the thought of leaving everything behind out of my mind and started to live in the moment with everyone.
Soon it was time to leave and it was the most emotional day of my life. I spent it with my best friend and my boyfriend joined. I reassured myself that it was not a "goodbye"; it was a "see you soon".
SLA is very different from what I was used to. I went to Pinellas Park High School (PPHS) and I was in the Criminal Justice Academy, where we learned about the legal system and law-related careers. My old school was much bigger with over 2,500 students. Almost everyone at SLA knows each other, at my old school it was not like that. Being the new girl in a new school is not always easy, but the students and staff were very welcoming. They did not just sit back and wonder who the new girl was. They would introduce themselves and ask me questions about myself. Because of this, making friends came easier than I anticipated.  I fit in pretty easily in a short amount of time.
The teaching style in both schools is completely different. SLA is very interactive and project based. At Pinellas Park, we learned out of textbooks and the classes were not very interactive. At SLA we don't have tests every two weeks like at my old school.
Comparing the two by sports is very different. At PPHS we had all sorts of sports such as; football, tennis, soccer, baseball, swimming, basketball, volleyball, wrestling, flag football, and many more. SLA has a very limited option for sports. Ever since freshman year, I have always been on the varsity soccer team. I felt as if my freshman and sophomore years there was a lot of competition between some of the girls on the team. When I joined the soccer team here and started to get to know everyone better we were all so nice to each other. No one was competing and nobody thought they were better than the other girls.
My favorite thing about SLA is the support from everyone you meet. Students and teachers are very involved in your life. It feels like one big happy family helping each other to make it through the school year. The overall atmosphere is inspiring and friendly.
The positive portion of this transfer is that it really gives me an opportunity to focus on myself and my school work. It will help me soar in my junior year. I go down to visit all of my friends and my dad every couple month which is also a plus. Even though I miss them the majority of my time, I have come to terms to understand that this is a conclusive experience for me and I know that they will always be there for me no matter where I end up.