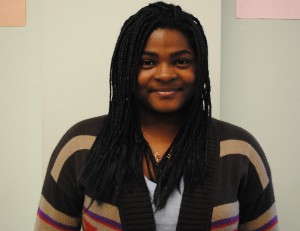 By DeShawn McLeod
Staff Writer
Reading is more than fundamental. It's essential. Reading is life. My life anyway.
I'm currently in Ms. Rami's English 3 class, so her independent reading unit is yielding positive results. Her philosophy is reading set books only brings "fake" class conversations. So, she decided students could read what they wanted, as long as they read a certain amount of books in a particular genre.
Sparknotes has become the contemporary student's best friend. And, this has heavily contributed to the "fake" class discussions. I have to confess: when reading an assigned class book, I've used Sparknotes  a few times a lot.
In the short term, Sparknotes has provided procrastinating students the liberty to fully understand a book in less than 3 minutes right before class. Long term, the book's message, concept, or theory doesn't stick with student as teachers would like. There are set books for a reason; they are phenomenas of the English language!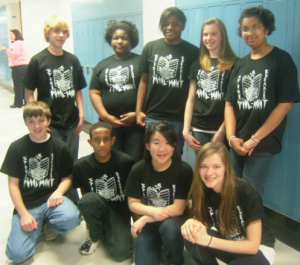 In terms of reading what I want, this has been a breeze. I have a great passion for reading. Heck, I was on the Reading Olympics in middle school and my team, the Spine Breakers, got a first place ribbon. Look at that photo of me in 8th grade. We're pretty stunning.
Reading is etched in my bones, so this is not a challenge.
There's pros and cons to this type of reading. But, I find the pros outweigh the cons. The tricky thing about choice reading is the teacher is not cajoling the student to read. You do it on your own time. I, for one, benefit HIGHLY. I have no problem grabbing a book and getting engrossed in it.
Choice reading is beneficial to me because it's a structureless task. In structureless environments, I work best because I can customize the framework in order for me to succeed.
My problem, of course, is creating time to read. Because of Benchmark Season and mini projects, it can be hard to find 30 minutes of free time to crack open a spine.
But, some students do need some type of layout in order to do their best. Which entails having some sort of guidance in this yearlong assignment. I think the biggest problem may be some students haven't found the book they are particularly interested in. Or, knowing where to start can be a hardship.
A big contribution to my habits started in middle school. I had a teacher, Mrs. Rockey, that was a reading fanatic and that energy transferred over to me.  It started with ample access to a huge library and getting suggestions on books I might've liked.
That experience doesn't come across most students. But, I do suggest learning about books through word of mouth. That's how I started and it skyrocketed into the Reading Olympics.
Cutting out maybe 5-10 minutes to read is somewhere to start. Then, as one gets more interested in reading, they'd increase that time gradually. Until 10 minutes become an hour, and an hour becomes a day.
It could be done while commuting, in class free time, or just free time in general. Plus, I'd check out books I might be interested in. Utilize the school's library, English teacher's libraries, and that FREE library card.
Trying out new things doesn't hurt, and that's one more book toward you finding the best book you've ever read.