By Ryan Harris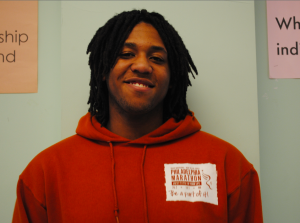 Staff Writer
Last week, the 85th annual Oscar Awards Ceremony was hosted by controversial comedian Seth MacFarlane.
But as Facebook and Twitter posts have shown, many from SLA's own community, MacFarlane's performance was unpleasant to the senses.
People complained of MacFarlane's hosting abilities with many of his jokes involving dealing with such hilarious topics as misogyny and sexism.
But some would call the "pinnacle" of MacFarlane's hosting the musical dance number: "We Saw Your Boobs." The title itself not being a great practice in the game of subtlety.
As the title may suggest, MacFarlane, accompanied with background dancers and singers, were listing the various actresses who had exposed their breasts in movies, along with the movies they were in.
Let's repeat that again: Singing about actresses who exposed their breasts in movies, and even calling out the movies themselves.
Many of the victims to MacFarlane's humor are respected actresses like: Angelina Jolie, Hallie Berry, Kristen Stewart and Meryl Streep.
Even during the performance, the broadcast was cutting to faces of shock and even embarrassment of many of actresses who had the pleasure of being featured.
Needless to say, aside from the actual awards being given out (where Ben Affleck's "Argo" won  "Best Picture", no surprise there), the ceremony was not one of the Academy's best, whether you were there or at home watching.
Many would attribute this to MacFarlane's rude, crude, some would even say offensive, sense of humor.
But was everyone exactly groaning at his performance?
Let me pose this question: How much Seth MacFarlane is too much Seth MacFarlane?
Well I can give my honest answer: it honestly depends on the person, and what they define as "funny."
Face it, we can call MacFarlane anything we want: misogynistic, sexist, anti-Semitic, racist, among other negative things.
But let's also face this: Seth MacFarlane will always stay Seth MacFarlane and his humor is just the same.
His style of humor consists of taking "jabs" at many people who are in the spotlight. Granted, it may sound mean-spirited, but a lot of people find that kind of stuff hilarious.
In fact, one could say that the wave of shows like Family Guy, American Dad, and even non-Seth MacFarlane shows like Adventure Time have greatly shifted what Americans view as funny.
Now I don't want to seem like I'm spewing "hate-speech" about Seth MacFarlane, or I'm giving a massive critique of the comedic culture as a whole, or even that I'm defending MacFarlane's comedic style.
One: I can't sum up my feelings towards comedy and pop culture as whole in less than 600 words, two: I don't feel like it, and three: I consider myself a great fan of MacFarlane.
When I watched the "We Saw Your Boobs", found myself giving way to chuckle after chuckle due to the absurdity of the whole spectacle.
And that's what I like about MacFarlane, sometimes he or one of his works (especially Family Guy) is just so absurd I just have to laugh.
That's fun and all, but I will agree with the fact that MacFarlane has a tendency to sometimes go off the deep end.
But at the same time, his shows Family Guy and American Dad, along the other non-MacFarlane shows are on the rise.
Does that mean that Americans as a majority, are looking for that type of thing when they want to watch something funny?
Is absurdity, along with things like cut-away jokes and even musical numbers (however irrelevant they may seem at times), the future of comedic television?
I don't know if that's true, but that's certainly what it seems like.