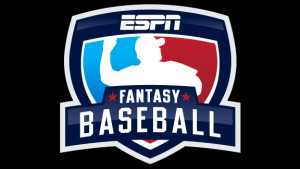 Staff Writers Micah Henry and Aaron Watson-Sharer
Another year, another chance to own your fantasy baseball league. This year the two horse race for being the generational talent starts between Mike Trout and Bryce Harper. This year is the most exciting season in a while watching the Kansas City Royals become champions and now the Chicago Cubs have 4-1 odds to win the world series. This year every pick counts so here are our positional rankings.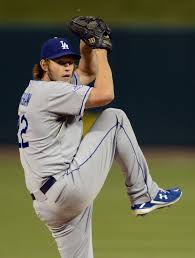 Starting Pitchers
8.MIA Jose Fernandez
7.BOS David Price
6.PIT Gerrit Cole
5. CHC Jake Arrieta
4.SF Madison Bumgarner
3.CHW Chris Sale
2.WSH Max Scherzer
1. LAD Clayton Kershaw
In fantasy baseball, Clayton Kershaw is a generational talent, and also the consensus top pitcher for this upcoming season. Kershaw recorded 300 strikeouts while yet again having an earned run average (ERA) below 2. After him You have high upside aces who get tons of strikeouts in Chris Sale and Max Scherzer. For the past few years, these two have been a safe bet at 260 strikeouts while Max Scherzer also has thrown multiple no hitters.
The next group of talent shows Madison Bumgarner, the Giants ace who pitches in a pitcher friendly park and has had 30 starts in each of the last four seasons. He's a safe bet to be a top pitcher for a while. Jake Arrieta, the reigning Cy Young award winner has made a name for himself after being a player trying to remain in the league, Arrieta dominated during the second half of the season had a .75 earned run average throwing several complete games including a no hitter.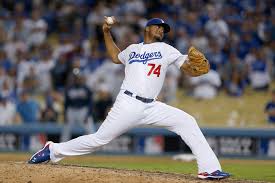 Relief Pitchers-
Wade Davis

Kenley Jansen

Craig Kimbrel

Aroldis Chapman

Jeurys Familia
Relief pitching in the MLB today is smothered by talent. From setup men to closers, the depth is undeniable. Now when you are looking for those one or two closers to be featured on your fantasy baseball team, look no further than the players above. To begin, Wade Davis has been in Greg Holland's background since 2013, the year Davis joined the Royals and the year Holland put up amazing numbers. That same year, Davis however, was a starter, and not a good one. Going 8-11 with a 5.32 ERA, a disappointment, but then unexpectedly, in 2014, Wade Davis shined. Now officially pitching the 8th inning behind Greg Holland, Davis, in 2014, went 9-2 with an unbelievable 1 ERA in 72 innings pitched with 109 SOs. This is so significant and enlightening because it came out of nowhere. However, the one question after a season like this is was it a fluke? Well that question was answered with a bang in 2015 where Davis recorded an even lower ERA of 0.94 in 67 IP, with a eeringly noticeable drop in strikeouts to 78. Greg Holland had to get Tommy John Surgery, which led to his inactivity for 2016, thus opening a window for Davis.
When it comes to consistency and stability in a fantasy closer, look no further than Kenley Jansen. The guy can pitch and you want him on the forefront of your fantasy team. Since bursting onto the scene in 2010, he's never had an era over three in a season, becoming the primary closer in LA in 2012 and has thrived ever since. Usually in the top three closers off the board, arguably the first, he recorded 80 strikeouts in 10-15 less innings than any other top pitcher, some failing to even reach 70 strikeouts in their 60+ IP in comparisons to Jansen's 52. He has the potential to be the top closer in fantasy baseball.
When you hear the name Craig Kimbrel, you hear dominance. Back in 2011 when Kimbrel came to Atlanta, there were high expectations, and those expectations were not turned away as Kimbrel won Rookie of the year and was an all star. In 2015 when he was traded to the Padres and suffered his worst season yet. Sporting career lows since his 2011 outbreak in saves with 39, era with 2.58, and strikeouts with 87, still good numbers. But not numbers you expect Kimbrel to put up, one can only hope for Kimbrel to return to his old self, but that's up in the air, so draft him with confidence, but do not anticipate him to return to his 2011-2014 ways, even though he would continue to be one of the most consistent fantasy closers for years to come.
The flamethrower, Aroldis Chapman, who owns the record for the fastest pitch in MLB history at 105.1 mph, is a premier closer. Fantasy wise, he has been a top ten closer every year for the reds, with last year dominating batters by striking out about 40% and in the last two season recording 69 of his 74 save opportunities. Now, being traded from the Reds to the Yankees which now features a scary bullpen of Dellin Betances, Andrew Miller, and most likely closing, Aroldis Chapman. He has been suspended for an altercation with his former girlfriend, so buyer beware.
No one expected Jeurys Familia to be as dominant as he was in 2015. With a 1.85 era, 43 saves, and 86 strikeouts, he is now a premier closer in the MLB and in fantasy having the second most overall fantasy points last year of all pitchers. Now, whenever a pitcher has a great season like this, there are always those who wonder if he can do it again. Yet the simple question of if he can keep it up, puts him right at top five closer in the league, but with him on the soaring Mets, plenty of save opportunities will arise with this young hurler.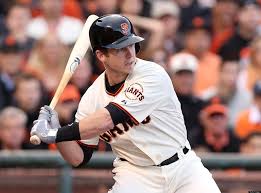 Catchers-
Buster Posey

Jonathan Lucroy

Kyle Schwarber

Brian McCann

Salvador Perez
The catching position in the MLB, offensively speaking, is limited in talent, so to pick a top five is rather easy. When choosing a catcher in fantasy, you want one of these guys on your team. Buster Posey is the forefront, best catcher in the MLB, better than some position players with his numbers, there is no competition and is always the first catcher off the board. Since winning Rookie of the year in 2010 with 18 home runs and 67 RBI's with a .305 batting average, there was no question. The following year was injury riddled and he accumulated minimal stats, then in 2012, Buster Posey broke out and became the first Nation League catcher to win MVP since the great Johnny Bench in 1972. Recording 24 home runs, 103 RBI and an eye popping .336 batting average, with 178 hits and a .549 slugging percentage in 148 games. He is a fantasy beast and draft him with your second, maybe first overall pick if you just like the guy that much.
Jonathan Lucroy was a popular catcher name heading into last season for your fantasy team, for the year before, he was absolutely ripping the ball. In 2014, he amassed a batting average of .301, hit 13 home runs, 69 RBI, and hit for a staggering 53 doubles, earning him 4th place in the NL MVP voting. He set a high standard for what he can do and in 2015, a huge letdown is an understatement, as injuries limited him to 103 games, but he could just never get on track. He hit 7 home runs with 43 RBI's and hit for a .264 batting average. However, we know of his potential and with so little amount of decent fantasy catchers, take the chance with Jonathan Lucroy.
Kyle Schwarber bursted onto the scene last year as a rookie for the Cubs and was a home run machine. Hitting 16 home runs in 69 games, with 43 RBI and .246 batting average. Only in 69 games. In a full season, he could easily become the top home run hitting catcher in the MLB with a potential for at least 30 in a full or generally full season, 142-162 games. His only dilemma being his below average batting average, which puts him out of the top 2 automatically in comparison to what Lucroy and Posey can do with their average. Regardless, draft him with confidence to put up some great power numbers, and who knows, that average could improve as well.
The great Brian McCann has been fantasy relevant almost consistently his entire career. Since 2005, he has only hit for less than 20 home runs twice, once was because he only played 59 games in his rookie year where he hit 5 home runs in 59 games and in 2007, where he hit 18 home runs. Every year besides that, he's hit 20+ home runs and had 70+ RBI in eight of his eleven seasons, his batting average has fluctuated, but since 2012, he hasn't hit even reached a .260 batting average, age is taking it's toll. Now entering his age 32 season, regression could come at any point. However, with him last year producing 26 home runs, a career high, and 94 RBI tying a career high, it seems like this was a last hoorah for the potential Hall of Fame catcher, for his batting average sat at an ugly .232, and it won't get much better. Draft him for what he has done, but do not expect any better numbers in terms of batting average, and do not expect a repeat of last year's fluky numbers.
Salvador Perez is a catcher any MLB team would want, in terms of fantasy however, he is just an "okay" catcher. Often times he goes on prolonged stretches of not hitting to the best of his ability. However, when he is on, he's good. In fact, ever since he's entered the league, his home runs totals have gone up every year and his RBI total has been 70+ for the last three seasons. His batting average sits at a career .279. He's only 25, his best years are ahead of him, and this year could be his best, but could is a big word, so don't draft expecting a career year, but he will give you solid power and batting numbers every year.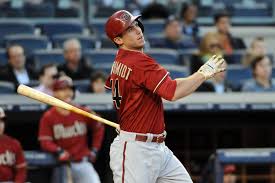 First Baseman
5.DET Miguel Cabrera
4.TOR Edwin Encarnacion
3.CHW Jose Abreu
2.CHC Anthony Rizzo
1.ARI Paul Goldschmidt
First base also has a consensus top talent in Paul Goldschmidt who for sure will hit 35 home runs while collecting 110 RBI's. Like many first baseman, he strikes out often but his power and ability to draw walks helps. Last year he established himself as the best first baseman and expect him to be the best. Anthony Rizzo is one of the best young players on the best team in baseball. He has had consecutive 30 home run seasons and I could see that yet again from him. Rizzo was walked 78 times in 2015 along with being hit by 30 pitches, almost twice as many as any eligible batter.
The White Sox are yet again pushing to contention with the trio of Jose Abreu, Chris Sale and Todd Frazier. Jose Abreu also has been part of the 30-100 club for his two season in the MLB with a lifetime batting average of .303. He's a guy you want on your team. Edwin Encarnacion has been a safe pick for a very long time. He plays in a fierce lineup at a hitter friendly park which has given him the chance to hit at least 34 home runs in each of the last four seasons.
Lastly, Miguel Cabrera, a Venezuelan who has been a fan favorite can try to put his name back in the running for top first baseman. He has been a generational talent hitting with a .321 lifetime batting average. His last five season have comprised of a .340 batting average alone. Last year, he battled injuries, missing a share of games. The Tigers lineup was strengthened with the signing of Justin Upton so he may do better now with a formidable lineup, but he is the boom or bust first base choice. He could regain MVP form, or let age devour him.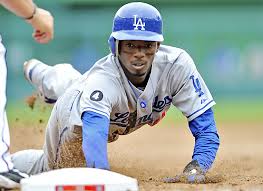 Second Baseman-
5.Jason Kipnis
4.Brian Dozier
3.Robinson Cano
2.MIA Dee Gordon
1.HOU Jose Altuve
Jose Altuve is a beast in fantasy and real life, easily being the top 2nd baseman in baseball. What makes him even better is his initial perception of him not being good enough to make it in the MLB, that's what he was told, mainly due to his height. He is only 5'6'', but hits the ball like some of the best hitters in the world. In his 2014 season he hit for an absurd .341 batting average, absurd. With a mind blowing 56 stolen bases and 225 hits, yet only 59 RBI and 7 homeruns. The 2B position on baseball isn't hot on power nowadays, but they can hit the absolute head of the ball. And Jose Altuve leads the pack, at age 25 however, and with Altuve hitting 15 home runs last year, more than double his previous career high along with a career high in RBI at 66, with a solid 38 stolen bases, and a .313 batting average with 200 hits on the dot, the sky's the limit. Enjoy the ride.
Dee Gordon is a lightning bolt. His value comes directly and only from his ability to spread the ball all over the field as well as stealing bases. Last year, he hit for a career high .333 batting average, an insane 58 stolen bases and 205 hits. Like altuve, his power lacks, thus far, but worse with Gordon never reaching 5 home runs yet in his career, with ten being a solid concrete ceiling. Regardless, as long as he continues to hit and steal bases, which he should, his value is as good as any 2B, but if those numbers decline for any reason, you might want to consider selling high.
Robinson Cano has been considered the best 2B and best fantasy 2B year, after year, after year, until the emergences of Altuve and Gordon. With them being younger, and Cano only getting older, regression is expected, and through the beginning of last year, our worries were met. With Cano hitting just .251 with six home runs with 346 at-bats in the first half, many were worried, but he became like Cano again in the second half, finishing the season with a .287 batting average, 21 home runs and 79 RBI. Those stats are most likely his ceiling and hitting for a .300 plus batting average, with hitting 20+ 30+ home run year after year, his stats have been as consistent as anyone in baseball. However, due to him entering his age 33 season, he is ranked behind the young guys, but plug him into your 2B spot with confidence for the 2016 season.
Brian Dozier has only been in the league a handful of years, but his power is evident. His home run totals have improved every year, from 18, to 23, to 28 and his RBI totals from 66, to 71, to 77, his hit totals have only increased every year, however what separates Dozier from the likes of guys such as Altuve, Gordon, and Cano are their clear difference in batting average. Dozier has yet to hit for .250, and those guys above hit .300 plus almost every year. However, with his numbers gradually increasing, there is room and time for improvement, but do not expect a .300 or even a .275 hitter. But he will give you home runs and doubles, as he hit 39 last year, draft him for his power.
Jason Kipnis can be a beast, but can also be no better than a top 30 2B. For example, here are his averages in chronological order since his MLB debut, .272, .257, .284, .240, and last year a career high .303 average. It's not just his batting average numbers, his .257 year he hit 14 home runs and 76 RBI with 31 stolen bases. The next year .284 with 17 home runs and 84 RBI with 30 stolen bases. Then ever since then he hasn't even eclipsed 10 home runs, or 55 RBI, in around the same amount of games. About 20 less in 2014 though, but regardless, his numbers, as well as his stolen base numbers decreased. Drafting him would be because of his 2012, 2013 seasons and hoping he can repeat. However, these two down seasons are signs a quick regression has come. Yet at the same time, if you invest and he produces those great numbers again, you'll look like the smartest player in your league. But of course, be careful with Jason Kipnis.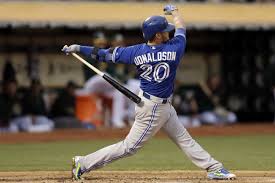 Third Baseman-
5.CHW Todd Frazier
4.CHC Kris Bryant
3.COL Nolan Arenado
2.BAL Manny Machado
1.TOR Josh Donaldson
A great third baseman is hard to find in fantasy baseball. This may be the best crop we have ever seen at the position. With breakout stars from 2015 leading the position, the future is bright for the hot corner.
Josh Donaldson is the reigning AL MVP. With his best season to date. He is a healthy play, playing 158 games in each of the last three years. He had 41 home runs and 123 RBI's hitting 41 doubles as well. He owned the league after his trade from the A's. He overachieved in my eyes. Expect a 30 home run player from Donaldson. He will finish outside the top 3 at his position.
Manny Machado beat adversity after an injury riddled 2014. He was picked outside the top 100 last year but now he's a surefire first round talent. The third baseman played all 162 games which is remarkable. He also is the best defender at third base in baseball. He plays at Camden Yards, a friendly hitter park where he belted 35 home runs. At age 23, he has the highest upside here. Nolan Arenado hit 42 home runs in 2015, tying Bryce Harper in the NL. Arenado plays at Coors Park, which is easier to hit at than a high school field, as the Rockies once again had the league's' worst pitching. He hit .287 with 130 RBI's in 2016.
Kris Bryant was famous before he made it out of Iowa. He was a hitting phenom in AAA. The Astros must be kicking themselves for drafting Mark Appel before him, whom they traded in the seven player deal to Philadelphia. Bryant had 26 homers with 99 RBI's and 31 doubles. His flaw is he struck out 199 times in 2015. Far too many. He was a stud who can only improve as a five tool third baseman. He will hit much better in 2016.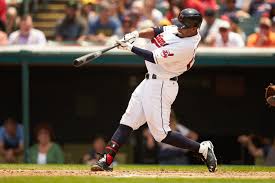 Shortstop-
Carlos Correa

Xander Bogaerts

Troy Tulowitzki

Francisco Lindor

Corey Seager
Carlos Correa is a stud. The numbers he put up last year, 22 home runs, 69 RBIs, and 14 stolen bases with a .279 batting average in only 99 games puts him easily as the best SS in baseball heading into 2016. An amazing 2016 solidifies this point for years to come. He has the potential from a 20-20, possibly a 30-20 campaign year after year. There are some great SS in this league, but Correa is simply the best and will be the best for years to come. You absolutely want him leading your team at SS.
Xander Bogaerts is a player with serious potential to be not only one of the best at his position, but one of the best in baseball. He had a slow start to his career, in 2014 he had a rather disappointing year, hitting with a .240 batting average 12 home runs, 46 RBI, and 129 hits. Not meeting expectations, but in 2015, he played how many expected, and exceeded a little bit, hitting for .320, leading all shortstops, with 196 hits, 7 home runs, and 81 RBI, and even 10 stolen bases. Now this is very interesting. For we see they he can hit and his RBI numbers will only go up or stay the same, while his home runs numbers have decreased, he is entering his age 23 season, which is the beginning of his prime. If he continues his counting stats and increases his power, he could easily become a five category monster.
Troy Tulowitzki has been the face of shortstops since 2007 where in his sophomore year, he hit 24 home runs, 99 RBIs, 177 hits, and a .291 batting average, one of his best seasons and propelled him to one of the best SS in the league, however next year he followed with an eight home runs 46 RBI season, which he only played 101 games due to injury. He then followed with three remarkable seasons and established the title as best SS in baseball ever since, or until recently. Since 2012, he hasn't even reached 130 games, four of those six years playing under a hundred games. The simple fact that he is only getting older and has been injury prone almost his entire career, pushes him out of top 2 SS, another bad season certainly pushes him out of the top five. When healthy, we know he can put up as good numbers as any SS in baseball, but he'll never reach his career high numbers again, drafting him would honestly only be for name value and hope he can stay healthy, a big risk at this point.
Francisco Lindor can flat out hit. Winning second in the rookie of the year race, with a .313 batting average 12 home runs, 51 RBIs, and 12 stolen bases, and 122 games in 99 games, he can only get better. A 20-20 player is a high possibility, while the hitting should continue, it is almost evident in a couple, maybe even this year he'll pass Tulo, maybe even Bogaerts as the second best SS in baseball. But based off his numbers, the sky's the limit for another young MLB slugger.
Corey Seager can flat out hit, in four seasons in the minors, he has a career .307 battin average. He can hit for power, contact, and has a little speed that can be developed into an averaged 5-10 stolen bases a year. At only 21, and entering a season where he'll get a full season to display his talents, he will be very good in real life, and very good for your fantasy team.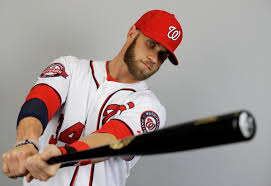 Outfielders-
8. PIT Starling Marte
7.TOR Jose Bautista
6.BOS Mookie Betts
5.ARI AJ Pollock
4.MIA Giancarlo Stanton
3.PIT Andrew McCutchen
2.WSH Bryce Harper
1.LAA Mike Trout
Mike Trout and Bryce Harper will be a conversation had for years, they will be the top players for a very long time and I look forward to having Bryce Harper on my team. Besides them, Andrew McCutchen floats around .300 in batting average while having a great balance across the dish. He steals plenty of bases despite that number declining, he continues to hit around 25 home runs a season. McCutchen is as safe as a pick can be. If Giancarlo Stanton is healthy he hit 50 home runs. I said it, even at the Marlins park. In 74 games, he had 27 home runs and 67 RBI's. If he would have played a full season that almost 65 homers and 145 RBI's. Those numbers put you in the hall of fame. Stanton does strike out often but his power is too great to pass on in the first round. He will earn every penny of his $300 million dollar deal.
AJ Pollock was the breakout player in 2015. His average draft pick was just before 200 which makes everyone furious they passed on him. He gained speed, stealing 39 bases and hitting 20 homers. He hardly strikes out, never reaching 100 in his career which makes him the pick in the second round. With an improved team, he could either return to average or become great like Goldschmidt. Mookie was a rookie last year, he shined in the second half which propelled him to a second round pick in fantasy baseball. He is a risky pick but in keeper leagues you can't pass on having him for years to come.