This is a big year in football with a few big trades already happening. Most notably, the Los Angeles Rams and Philadelphia Eagles had deals that moved them up to the top two picks in this draft. The Rams will pick first and will  basically decide who will be the pick  at number two  for the Eagles. Besides that, this class is loaded in defensive talent and great players that will compliment a more competitive NFL.
The following is a mock draft, where I predict the picks for each team selecting this first round. Then, I will analyze certain picks that could be catalysts throughout the draft.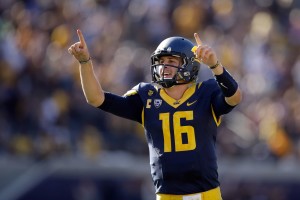 Los Angeles Rams- QB Jared Goff, California

Philadelphia Eagles- QB Carson Wentz, North Dakota State
For me the Rams picked for the Eagles. The Eagles will take whoever isn't taken, and here that would be Carson Wentz. Carson Wentz is a guy who in my opinion won't return the worth, especially since the Eagles had Sam Bradford. Wentz had played Division II football and only played one full season, they won several national title without him. In seasons with more than 30 pass attempts, he never exceeded a completion percentage of 63.7%. In his career he also has possessed just over a 3:1 Ratio of touchdowns to interceptions. I'd love to be proven wrong, but I don't understand the Eagles.
3.San Diego Chargers- DB Jalen Ramsey, Florida State
4.Dallas Cowboys- RB Ezekiel Elliott, Ohio State
If Jalen Ramsey is available, we know who the Cowboys will likely take. But in this scenario he is not. The Cowboys have no running back. Elliott fits the profile of a three down elite running back. A little Ladainian Tomlinson can be found. Elliott has great vision and will be a lethal tailback behind an elite offensive line. Jerry Jones is the Donald Trump of the NFL, he does exactly what he means and gets what he wants.
5. Jacksonville Jaguars- OLB Myles Jack, UCLA
6. Baltimore Ravens- OT Laremy Tunsil, Ole Miss
Laremy Tunsil becomes the steal of the draft. Tunsil has the best ability as a blocker even with off the field concerns. His talent is not ignored. Tunsil making it to the sixth overall pick for the Ravens is a classic steal for Baltimore.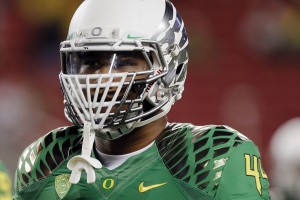 7. San Francisco 49ers- DE DeForest Buckner, Oregon
8. Cleveland Browns- DE Joey Bosa, Ohio State
9. Tampa Bay Buccaneers- CB Vernon Hargreaves III, Florida
10. New York Giants- DE Shaq Lawson, Clemson
11. Chicago Bears- OT Ronnie Stanley, Notre Dame
The Bears protect Jay Cutler, finally. They cut Left Tackle Jermon Bushrod back in February. The Bears at this very moment would have Charles Leno protecting Cutler's blindside. Leno was a seventh round pick in 2014. The need and desire for elite talent are here. Stanley has all the traits to become a premier blindside protector. Some have questioned his work ethic, but Ronnie Stanley is just way too good to pass up at 11.
12. New Orleans Saints- DT Sheldon Rankins, Louisville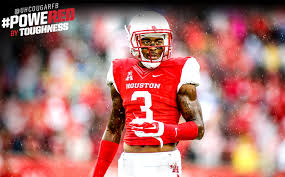 13. Miami Dolphins- CB William Jackson III, Houston
14. Oakland Raiders- OLB Darron Lee, Ohio State
15. Tennessee Titans- OT Jack Conklin, Michigan State
16.Detroit Lions- DT Andrew Billings, Baylor
17. Atlanta Falcons- DE Noah Spence, Eastern Kentucky
Noah Spence has quite a bit baggage along with football talent. He shined at the Senior Bowl and at Eastern Kentucky. Spence was a primetime player with Ohio State for two seasons until he was dismissed after multiple failed drug tests and an addiction to ecstasy. This has most teams very concerned, but the talent is there. He was the clear-cut best player in Mobile, Alabama for the Senior Bowl back in January. The Bishop McDevitt grad has a lot to prove to teams, but I expect nothing but great play from Spence.
18. Indianapolis Colts- C Ryan Kelly, Alabama
19. Buffalo Bills- DT Jarran Reed, Alabama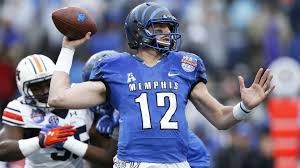 20. New York Jets- QB Paxton Lynch, Memphis
21. Washington Redskins- WR Josh Doctson, TCU
22. Houston Texans- WR Laquon Treadwell, Ole Miss
23. Minnesota Vikings- WR Corey Coleman, Baylor
24. Cincinnati Bengals- DT Robert Nkemdiche, Ole Miss
25. Pittsburgh Steelers- CB Mackensie Alexander, Clemson
There were some great options at #25 for Pittsburgh. Besides Alexander, Reggie Ragland and Ryan Shazier could've been a lot of fun to watch together. Eli Apple, the Cherry Hill native was also an intriguing. Karl Joseph was someone I wanted to hand to Pittsburgh, if he hadn't torn his ACL in October he would be a top 15 pick. Mackensie Alexander was my choice, and that's because he shuts down any receiver on any team. Alexander allowed less than 30% of passes his direction to even be caught. That's amazing. He shut down many top prospects this year, like Notre Dame's Will Fuller and Oklahoma's Sterling Shepard. Teams would never try to throw his way, which has hurt his value since in two seasons he only accumulated eleven passes defended with zero interceptions. His value is clear, in the national championship, when he left the game, Calvin Ridley went from OK to a superstar. Every team should be giving a hard look at Mackensie Alexander.
26. Seattle Seahawks- OT Taylor Decker, Ohio State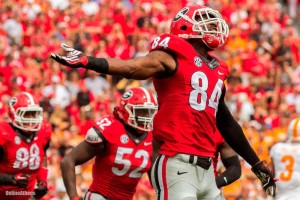 27. Green Bay Packers- OLB Leonard Floyd, Georgia
28. Kansas City Chiefs- ILB Reggie Ragland, Alabama
Alabama continues to produce NFL talent, which has been nothing short of great. At the linebacker position, this is the safest pick in this first round besides Jack Conklin. Ragland is a defensive leader and he will learn from the best, Derrick Johnson. This team has Justin Houston injured and an aging linebacker core with Johnson and Tamba Hali. Josh Mauga and Frank Zombo aren't the answer, and the Chiefs know defense, they will make Ragland into a stud.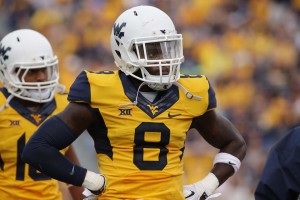 29. Arizona Cardinals- S Karl Joseph, West Virginia
Arizona is a team with few needs, but it wouldn't hurt to take the best player on the board. Eli Apple could be a great option to play over Tyvon Branch and Justin Bethel, but letting D.J. Swearinger start on a great team is beyond me. Joseph is the complete safety. His game is revolved around reading the quarterback's eyes and hitting players so hard that they'll think twice before running around the field carelessly. Tyrann Mathieu, the other Cardinals safety is the best safety in football. This combination would make a secondary that truly couldn't let any big plays by.
30. Carolina Panthers- CB Eli Apple, Ohio State
31. Denver Broncos- QB Connor Cook, Michigan State
The draft takes place on (Thursday April 28-30) and will be televised on be broadcasted on ESPN and NFL Network along with NFL.com.