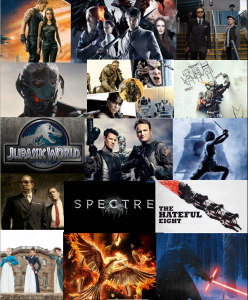 By Sean Morris
Staff Writer
With so many good looking films coming this year, lets take a look at the years most anticipated, and perhaps smaller known gems, hitting theaters soon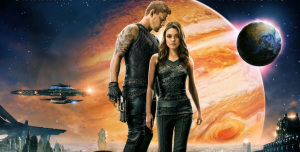 Jupiter Ascending
The previous Wachowski film; Cloud Atlas will always go down as one of my favorites, if not my #1 favorite film, so naturally I'm curious about their next picture, and boy it does not look like it will disappoint. With some truly breathtaking images and an all star cast, including Golden Globe winner Eddie Redmayne as the film's villain, Mila Kunis, Channing Tatum, Sean Bean, Douglas Booth, this seems like a truly promising film. While the plot seems a little predictable at glance, it's sure to be an entertaining ride all the way through and definitely worth seeing on the big screen, trust me.
Release date: February 6th
Trailer: https://www.youtube.com/watch?v=EVZELMRXeYM
Bonus, the films visuals are enough to see the film alone, to get a closer look at the beautiful costuming, set design and artwork check out this website: http://lookbook.jupiterascending.com/
While I suspect It won't be the best rated nor successful film of the year, it definitely looks like one of the most fun. with thrilling fantasy visuals including dragons, magic, monsters, witches and more, paired with a cast including Oscar nominated actress Julianne Moore, playing a villainous witch, Jeff bridges as an ageing evil fighter, Ben Barnes as his apprentice and other like Kit Harington bring this to a promising roundout. The story centers around a young man named Thomas who, under the tutelage of aging Master Gregory, learns to fight off the evil spirits of the world, especially with the escape of the evil witch Mother Malkin. I'd recommend taking advantage of the big screen and this films effects and treat yourself to a little fantasy.
Release date: February 6th
Trailer: https://www.youtube.com/watch?v=TXiNkOjM7oM
Kingsmen: The Secret Service

Nice suits, attractive people, action, a knife- on prosthetic legs assassin,british spies- what more is there to love? The director of X- Men: First Class, which was a surprising, action packed and even at times humorous treat; that looks as if will be continued here with Kingsmen, also based on a comic book of the same name.  With a cast varying from the unexpected hero of colin firth,  handsome newcomer Taron Edgerton, the always- a delight- Samuel L. Jackson as the villain along with Michael Caine, Mark Strong and even a cameo appearance from Mark Hamill (which is a joke relating to his appearance in the comic) A summer blockbuster for a winter blockbuster has a lot of promise, and  looks like a whole 'lotta fun.
Release date: February 13th
Trailer: https://www.youtube.com/watch?v=xkX8jKeKUEA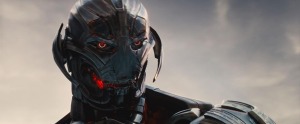 The Avengers: Age of Ultron
With the surprising success of The Avengers and the massive media giant that is marvel, their upcoming blockbuster is sure to be . With a plethora of success and it's previous installment breaking many box office's and becoming eating the place of 3rd most successful movies in the world, It's sure to be a talk of the summer. Part of the appeal is the new villain, and while some are good I've personally felt that the villains were not the MCU's strongest suit, but this is a character I've found interesting and looks to be  brought to life with chilling grace by the talented James Spader, leaving me with a hopeful promise of something wonderfully entertaining. But i'll try to go in without too many reservations/ expectations, so that there are no strings on me…
Release date: May 1st
Trailer: https://www.youtube.com/watch?v=tmeOjFno6Do
Mad Max: Fury Road

A blood pumping action ride, with eye catching visuals and an all star cast, the reboot of the mad max franchise seems to have its teeth out for the new world (and a new potential audience at that). For anyone unfamiliar with the franchise; it takes place in a post apostolic future where humans are now practically savages who fight in the heat of the sun armed to the teeth with sharp devices and roaring engines. This installment features the talented Tom Hardy as the titular Max, including actors and actresses nearly unrecognizable in their roles like Charlize Theron and Nicholas Hoult. With some good actors and a pure escapism realm of overdone action, this looks to be an entertaining ride.
Release date: May 15th
Trailer: https://www.youtube.com/watch?v=cdLl1GVjOrc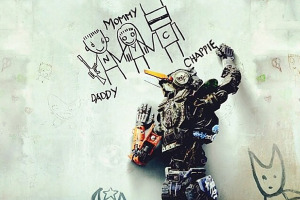 CHAPPiE
We see so often films and tv shows warning us of the dangers of technological progression. Whether it's the Robot uprising, the media hungerness in us all we have seen many depictions of the warnings moving forward. This does not look like one of those films. Instead what CHAPPiE promises is instead, our ability as humans to create something so different, yet so human at the same time. In the film CHAPPiE is a robot and AI who, rather than being some ingenious stoic computer from the get-go learns about the world around him, like a child learning what words mean and how things work. Within his group of misfits CHAPPiE has found a home, but it doesn't look too secure as he will face rejection from the world around him. While it doesn't carry many A- listers, aside from Hugh Jackman, Sigourney Weaver and even Dev Patel, it looks like it one of the strongest performers will be CHAPPiE himself, done through motion capture by Sharlto Copley. This film truly seems like it will be a thought provoking and heart warming/ shattering film that you might walk out of the theater more than a little changed.
Release date: March 6th
Trailer: https://www.youtube.com/watch?v=HhNshgSYF_M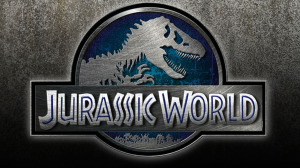 Jurassic World

It's been several years since we've seen the dinosaurs terrorize us within the jurassic franchise, but its latest and potentially one of its greatest, will give us something entirely new to fear. Set 22 years after the original film, the Dinosaur theme park "Jurassic world" has been running smoothly for about 10 years, however visitors are beginning to decline. So in order to fulfill a corporate mandate, as well as re-spark visitor's interest, the Park's scientists create a new attraction, a genetically engineered, original and looks to be terrifying dinosaur. However soon it escapes, and it's getting hungry, with a whole park of innocents on the dinner menu… With some strong cast members like Parks and Rec/ Guardians of the Galaxy's Chris Pratt, Bryce Dallas Howard, Jake Johnson Katie Mcgrath, Nick Robinson- this looks like a movie to 'really get your teeth' into.
Release date: June 12th
Trailer: https://www.youtube.com/watch?v=RFinNxS5KN4


Terminator: Genisys

Past and present meet in another installment of the infamous Terminator franchise, that has Arnold Schwarzenegger return to the role that made him infamous. A new timeline has been created, in which Kyle Reese, a protagonist in the original film, comes to the past to save Sarah Connor (like in the original film) only to find her on quest to save the world from Skynet, with the ageing Schwarzenegger Terminator, and will face off against the menacing machines of the evil Skynet, including the infamous t-1000 and apparently multiple younger version of Schwarzenegger's terminator. With an impressive ensemble including Game of Thrones' Emilia Clarke as the infamous Sarah Connor, Jai Courtney, J.K Simmons, Doctor who's matt smith, Jason Clarke and of course Mr. Schwarzenegger himself.
Release Date: July 1st
Trailer: https://www.youtube.com/watch?v=O8Y7QuepK20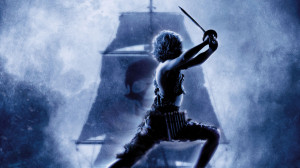 Pan

From the trailer alone it looks to be a promising adventure filled tale of a new and unique take on the infamous world of Neverland. This land, It's peter Pan himself who is whisked from 19th century London by villainous captain… Blackbeard. As you've probably guessed by this point, this story is essentially a prequel to the iconic peter pan story that shows how pan becomes the legend we all know of him as. It's trailer shows a number of eye catching and imaginative scenes, costuming and sets that should be appealing to multiple audiences. It also includes a great cast, such as Hugh Jackman as the film's villain Blackbeard, Garrett Hedlund as a younger, heroic Hook, Rooney Mara as Tiger Lily, Amanda Seyfried and newcomer Levi Miller as the titular hero. With enough for a wide number of people, it looks to be a good summer adventure.
Release date: July 24th
Trailer: https://www.youtube.com/watch?v=tjW1mKwNUSo
Legend

In the 1960's London was terrorized by crime, especially from the violent Reggie and Ronnie Kray; twins who are almost synonymous with this time. Both twins will be acted by the talented Tom Hardy, who has been proving himself more and more capable of tackling a range of characters,  which part of what makes me intrigued and interested in the film.  It has also attached a wonderful cast like harry potter's David Thewlis, Doctor who's Christopher Eccleston as the police officer dedicated to taking down the Crays, Merlin's Colin Morgan, Emily Browning as Ronald's wife, Kingsmen's Taron Edgerton as Reggie's boyfriend and more. Along with some smart suits/ clothing and interesting period of time, this looks to be an interesting piece to watch.
Release date: (tentative) October 1st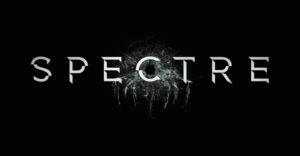 Spectre

Coming from a family of James bond fans, and enjoying the recent films myself, I sometimes asked if they would ever be able to bring the iconic villains from the 60s that had been so parodied in the Austin Powers movies. That seems to be what they are doing here; and after the last film, which I fully enjoyed, and rounded by a stellar cast; including 2 time oscar winner Christoph Waltz (who was born to play a bond villain) supposedly playing the infamous blofield, this can't come soon enough.
Release date: November 6th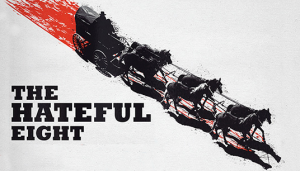 The Hateful Eight
Quentin Tarantino is a filmmaker with a long history of successes and a following of many who appreciate his masterful craft. His new film tells the tale of 8 bounty hunters in post civil war america who meet while traveling during a blizzard  and thus chaos ensues. With some interesting cast members like previous tarantino collaborators Samuel L. Jackson and Tim Roth it's hard to imagine the next Tarantino will be without something to enjoy.
Release Date: November 13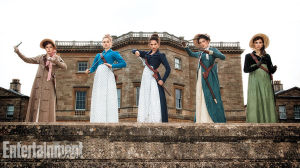 Pride and Prejudice and Zombies
After a long time spent in development hell "Pride Prejudice and Zombies" based off the book, which takes most of the text of Jane Austen's classic but ads in scenes of slaying the undead; looks to finally be coming in it's full wacky glory. With a stellar cast including Game of Thrones' Lena Headey and Charles Dance, Doctor who's Matt Smith, Douglas Booth, Jack Huston, Sam Riley and more shows a promising, sure to be funny film that will be applicable and treat to a very wide number of genres and fans.
Release date: Uncertain, later in the year/ fall probably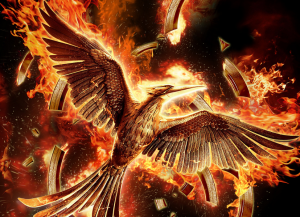 Hunger Games: Mockingjay: Pt. 2
Throughout the past few years, "The Hunger Games" trilogy has been keeping audiences hungry for more; and while it may be our last trip to the dark world of Panem, the final film looks already to be an exciting conclusion to a satisfying and entertaining series. As the rebellion against the corrupt Capital grows, it looks as if the "girl on fire" Katniss everdeen will feel the heat from both her enemies, and her allies. From what I know of the books and what I've gathered from the movies, the people that she's been with will begin to become more divided with her as they start to overthrow the capitol; all of which will come down to a hopefully thrilling finale, worthy of the series fame and popularity.
Release date: November 20th
Star Wars Episode VII

While I have my own reservations on the film, I'd be a fool to deny it's going to make a big impact around the world, and will probably generate enough money that J.J Abrams can swim scrooge mcduck style as his butler James Cameron waits on him. But aside from impact the movie has interesting promise and potential, with all the money and effort Disney has put into this film, and with the recent success of their other owned franchise, Marvel Comics, it seems very unlikely they are going to mess it up, and on a personal note, I can't wait to indulge my inner child and return to the galaxy a galaxy far far away…
Release date: December 18th