Chromebooks Unveiled at SLA Next Week
by Jesse Shuter and Zoe Schwingel Sauer
Staff Writers
Photo from http://news.cnet.com/8301-1035_3-57616317-94/chromebooks-surge-at-business-in-2013-researcher-says/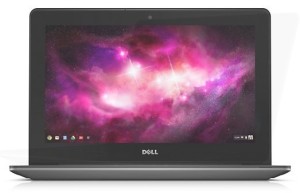 After many months of anticipation, the time has finally come for the freshman at Science Leadership Academy (SLA) to receive their long awaited laptops.
As previously reported, these new computers are going to be Chromebooks. Not only are these Chromebooks, but SLA will be presented with all new Dell Chromebooks.
These Chromebooks are coming to SLA through a grant provided by Dell. The 1:1 laptop program at SLA is an innovative idea that Dell wanted to be a part of.
On Thursday, January 23rd, there will be an official announcement and press conference for the media hosted by Science Leadership Academy and The Franklin Institute. They will also be announcing the SLA Center of Excellence for Learning, which will showcase the best ways to use technology in schools and classrooms.
In attendance will be Mayor Michael Nutter, U.S. Representative Chaka Fattah, and other elected officials, local leaders and education visionaries. Dell representatives will also be in attendance to present the SLA students with their brand-new Dell Chromebooks.
The event starts at 11 AM in the SLA library. Freshman from SLA will be invited to attend.