Ella Petersen
Staff Writer
At SLA, the community is adamant on making sure that people are allowed to be themselves. Fashion is a way that kids express themselves, but how much do they care about high fashion on the runway?
In a recent survey done by the SLA Media team, only 11.8% of SLA students surveyed read about fashion every day, 73.5% read about it never or once or twice a month.
it seems that not many people are interested here at SLA because they don't care about what they wear, or even if they do, they feel as though they can't afford to wear what's in the magazines.
"It doesn't really matter to me. I just wear what is comfortable and not very expensive," one surveyee responded.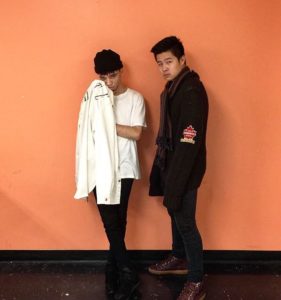 Even though there may be a lot of SLA students who aren't as interested in fashion, Seniors Pedro Castillo and Jun-Jie Zou both believe fashion is extremely important to high schoolers.
Pedro explained where he got his love for fashion.
"I love the fact that you can just express who you are through clothes. I come from a family of dressmakers. When I was growing up…my grandma used to show me her old Vogue magazines. It was always so interesting to me because I would see people wear stuff that was normally looked down upon or thought of as 'weird.'"
Pedro and Jun-Jie wear designer fashion, but they also make sure to wear anything that inspires them and expresses who they are. Pedro described his fashion sense: "I tend to buy all of my basics from designers like Ralph Lauren, J.W.Anderson, and OFF-WHITE. But when it comes to actually dressing up, I like to wear Maison Margiela, Yohji Yamamoto, and Comme Des Garcons."
They are planning to take their interest in fashion and design to the next level by making a clothing brand for their Capstone, although it is much bigger than that. Jun Jie said that they have had this idea for years and it wasn't made to only be a senior project.
Jun Jie discussed the reasoning behind the line. "If you're doing what you love, it's not even called a job anymore, that's just your life. And that's what I really want to promote through this brand. I was thinking about putting that into action, what I like to call 'The Era of Enlightenment,'" he explained.
"I called my brother Pedro and I barely explained it to him and he got it right off the bat because he has always had the same vision of mine. We came up with 'Yùmèn Official' and we're very near launch. I don't even want to say that this is my capstone, this is my lifestyle."
Pedro and Jun Jie both agree that high/designer fashion has an impact on high schoolers, whether they believe it or not.
They have a firm understanding that fashion is a way to show who you are in a way that is always susceptible to change.