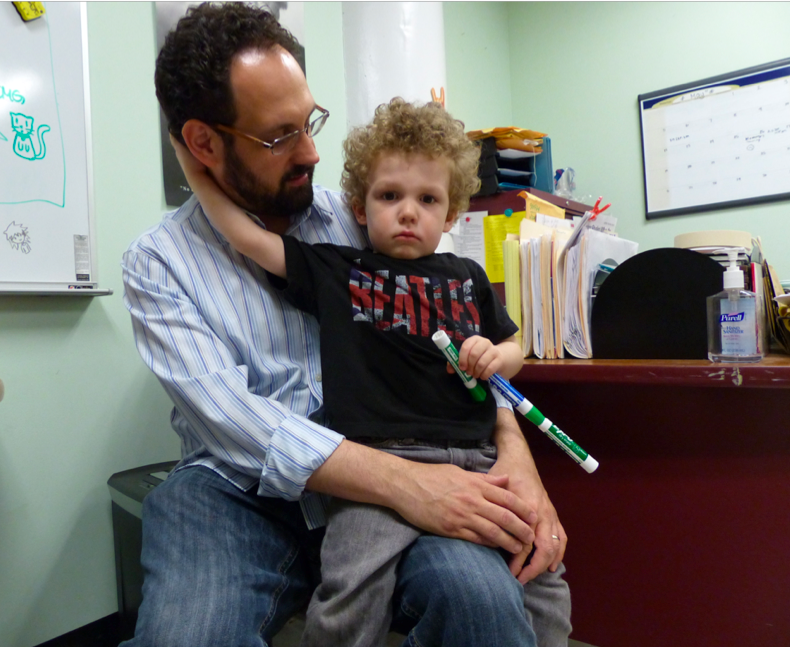 By Isabela Supovitz-Aznar
Staff Writer
On May 3rd 2013 at 11:00AM, the school's fire alarm began to sound throughout the hallways.
Students and teachers were not aware of a fire drill, as none was scheduled. They hurriedly began gathering their things and heading towards the door.
Before anyone could evacuate, however, school secretary Ms. Diane announced over the loudspeaker, "This is NOT a fire drill. Everyone please ignore the alarm!"
The alarm sounded for a few minutes, and then was shut off.
An insider from the office tipped off SLAMedia minutes after about the identity of the culprit.
It was Simon– Learning Support Teacher Michael Ames' 3 year old son.
In an exclusive interview facilitated by Mr. Ames, he asked Simon:
"Did you know what the fire alarm was?"
Simon nodded, "mhm!"
"Did you know it'd make a big noise?"
"Mhm!" Simon nodded again.
When asked by SLAMedia whether he had fun pulling the alarm, Simon once again gave "Mhm!" as an answer.
"I think he was scared of people's reactions mostly," said Mr. Ames.
Simon then turned back to him and said, "Daddy can I have a treat now?"