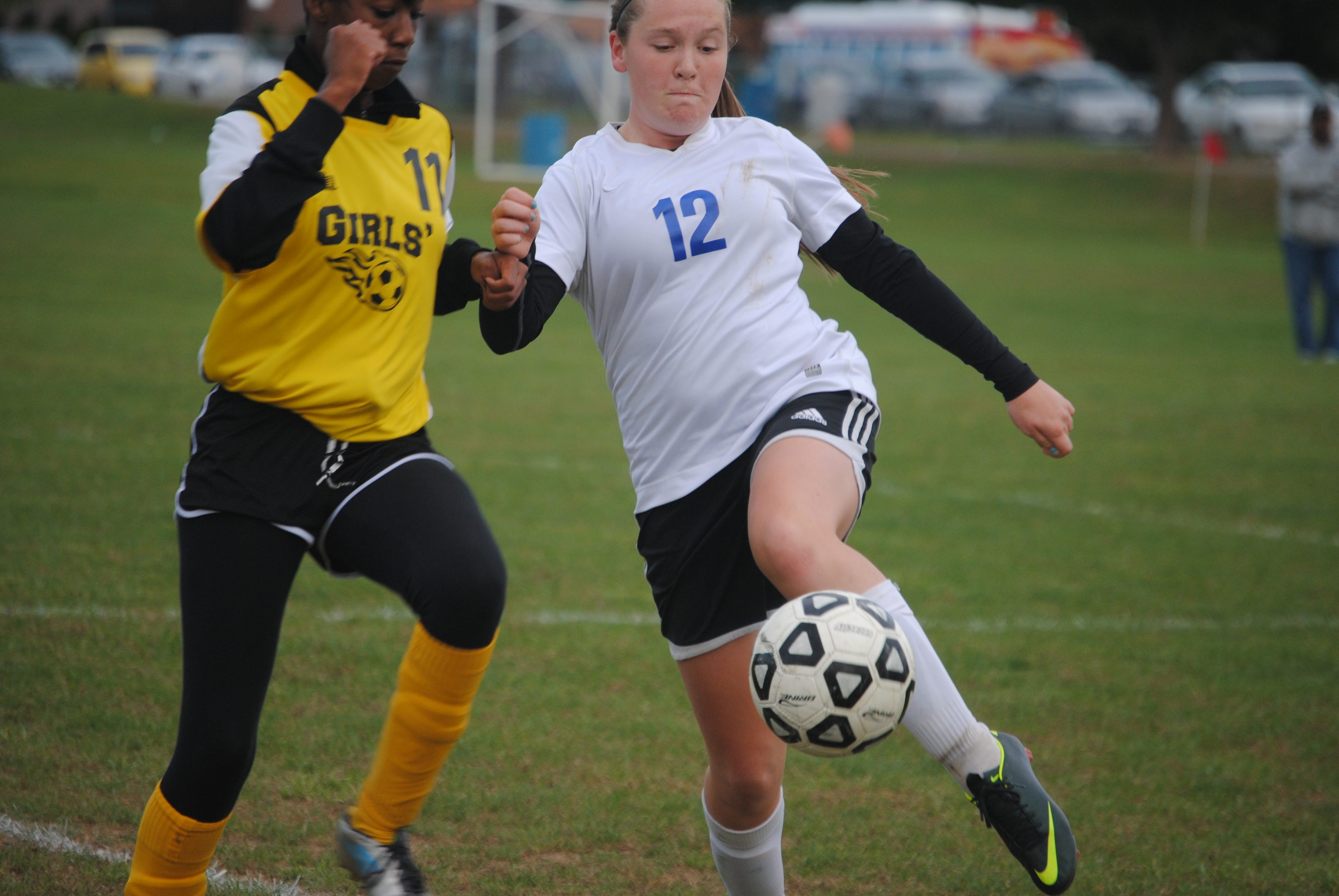 By Sara Nesbitt 
Staff Writer 
Ending their season with a 10-6 record, the SLA Girls Soccer Team is very satisfied with their new title of District 13 Divisions A public league champions.
"It is hard not to be satisfied with our performance this season." says History Teacher and Coach Matthew Baird, "I think that they deserve both the credit and honor to be the Single "A" Public League Champions."
Moving up this year from B division, the team has definitely made their mark and next year looks promising.  Winning against difficult teams like Philadelphia Academy Charter High School (PACHS) and Masterman, team confidence has heightened.
"Not only this year did we move up to A division," says Senior Defender Heather Campbell, "but this year we are also one of the top teams." .
Mr. Baird added, "What we know now, however, is what it takes to be successful and [what] we can contribute and add to that tradition."