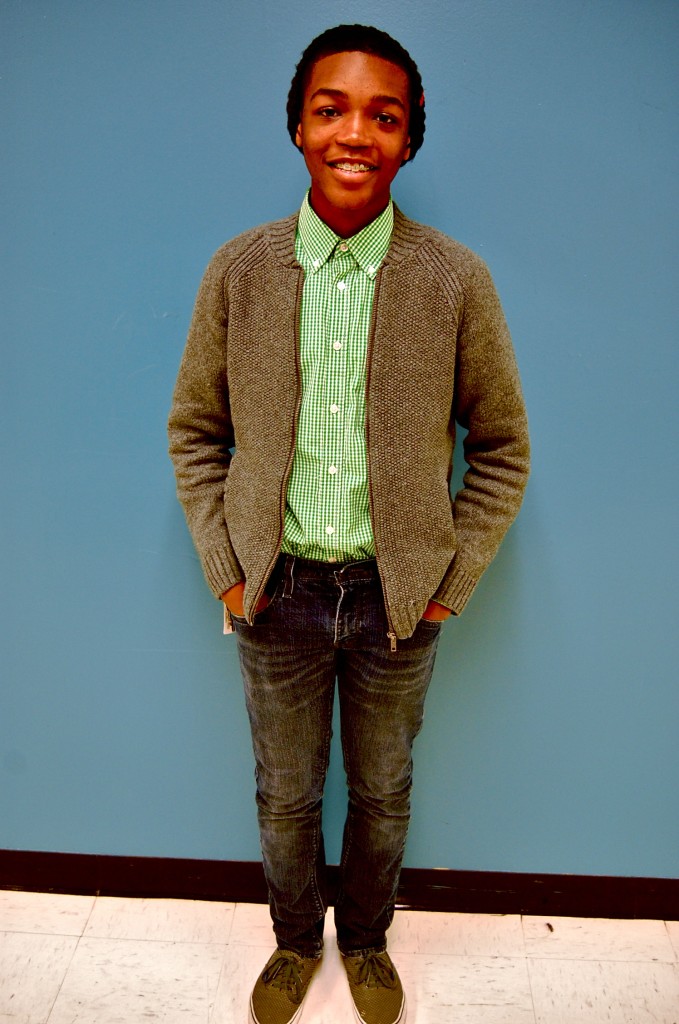 How does it feel being the Hallway Fashion? I noticed you were really taken by surprise.
Uhh… it feels flattering (laughs). When I get dressed in the morning, I just wear things that I like. Mostly just skinny jeans and t-shirts. I guess it's nice to see that the the things that I think look nice, other people feel the same as well.
Since you're in a band, do all of you have the same style? If not, how would you describe you style?
Actually, we don't all have the same style. as I described before, I have more of a skater-ish look. Our lead singer has more of the indie rocker look. Some of us even have the urban/hip hop look. We all may dress different ways, but our music expresses our mentalities as one unit.
What do you think makes you stand out in school?
Well, at SLA, everyone pretty much does have their own style. There isn't a lot of grouping based on ethnicity, gender, or intellectual capacity (because we're all smart). So, that being said, the main thing that divides us all are our personalities. Through our clothing, i guess we express who we truly are, and I think my style is what individualizes me.  
Interview by Nia Berry.