Saamir Baker
Staff Writer
Socially, we all run into the issue of wanting to making group plans often, or have a group of friends that all want to communicate at once — we don't always have the proper platform to do so. Since there are many different apps out there, I'll be going over some the apps that I myself use for chatting with my friends. The judging will be on a five star-scale and a short review on it.
Kik: 4 stars
Pros: A form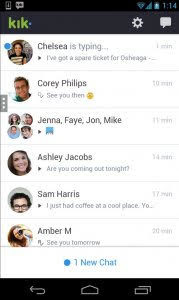 at that is my personal favorite but definitely has its own flaws within itself. Very simple usability that can be picked up by anyone. Has feature that is also used by Snapchat where people can scan codes to add each other. Many patches to improve the app. Has games you can play either by yourself or with friends.
Cons: A lot of glitches still occur in this app, despite the many patch updates that happen. There are also a lot of spam bots, or fake accounts that appear and message you. It's a widespread issues.
GroupMe: 3 stars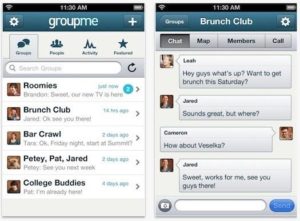 Pros: It's more professional than the average group chat. You can send documents back and forth. I've used it to communicate with a group league for NBA2k.
Cons: The layout is hard to navigate, at least at first. There are a lot of buttons. They include their own emojis which is a plus but I do not like them.
Imessage: 4 stars
Pros: This app is usually the mother of group apps if you have an iPhone (and also have friends with iPhones). Provides a very simplistic view for users. Has many different features to talk without just typing it. For example, gifs. Also has games you can play right inside of the app.
Cons: This app is exclusive to just iPhones which is a plus but also is a mnegative if you are an Android user. If you're looking for something that requires usernames instead of your number or an email you are looking in the wrong place.
Imo: 3 stars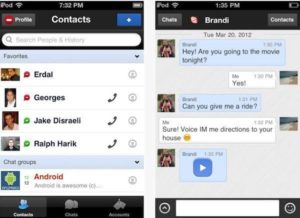 Pros: Has the unique feature of being able to video call other people. It also includesregular group messaging and personal messaging. Simplistic view.
Cons: The video calling feature is usually terrible quality. Phone calls aren't always clear.
Note: Also a family favorite for communicating with each other for video chatting. My grandmother uses this as a way to video call us when she wants to.