By Sam Lovett-Perkins
Staff Writer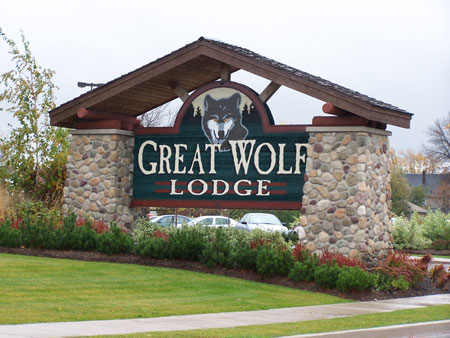 On Thursday February 21st Sseniors at Science Leadership Academy found out that their Senior Trip was cancelled during an all-grade meeting due to a lack of paying participants.
At a cost of $80 per person and a deposit of $40, Seniors had the option to attend a day trip to The Great Wolf Lodge in the Poconos. Out of a grade of 117, only 14 students paid the required amount.
Senior Sasha Sapp was amongst those who paid. "We'd be going to an indoor water park and I honestly was really excited." She added,  "I just want to be with everyone in a way that we're just not in our cliques, I'd like a bit more togetherness."
This begs the question, why did only a handful of people pay?
"I didn't actually give it a lot of thought", said Senior Tucker Bartholomew, "…for the most part I forgot about it because most of my amigos weren't talking about it". This issue of forgetfulness seems to be the main reason as even Sapp agrees, "I got my first deposit, but I forgot about my second…I feel like I need to be reminded more"
The issue of timing affects SLA school-wide. "This class is not unlike any other. SLA in general isn't very respectful of time lines and due dates," said Health Teacher and Trip Sponsor Pia Martin.
Now that the date for that trip has passed, Ms. Martin has given seniors another option– to create their own. "First decide what's the budget, we always come at it from the money point first. Then look at what you can do in the city because that trip slip needs to go nowhere." She emphasized, "The turn around time can be tomorrow."
The main issues are the restrictions that come down form the School District. "The District has hoops that we need to jump through," Ms. Martin said citing issues as the number and cost of adult chaperons, knowing the certification of the lifeguard on duty, and making sure ever student has a ride home.
For seniors who are still pushing for a senior trip outside of the city, Ms. Martin suggests looking at pre-approved organizations and packages such as School Wide Travel or day trips to DC or New York.
Timing is the main factor, if the senior trip is going to happen it must happen soon. Seniors are "up against Prom and Graduation, these are costly things" stated Ms. Martin. With price and timing being a major factors the possibility of a trip seems fairly slim.
However, Ms. Martin reminded seniors of the point of senior trip "Mr. Bey, Mr. Lehmann and I are of the mindset that if you guys don't want it we're not going to force it, but we'd like to do something to celebrate you guys."