Mekhi Granby
Staff Writer
Complex is a New York–based media platform for youth culture which was founded as a bi-monthly magazine by fashion designer Marc Eckō. Complex reports on trends in style, pop culture, music, sports and sneakers with a focus on streetwear, sneaker culture, hip-hop, and graphic art. Complex currently reaches over 120 million unique users per month across its owned and operated and partner sites, socials and YouTube channels.
Complex released a new segment/series titled "Everyday Struggle" which can be viewed on their website or via YouTube. The show features "retired rapper" Joe Budden, YouTube personality DJ Akademiks, and Complex journalist Nadeska Alexis. These two individuals have very strong opinions about many different topics regarding music and pop culture. Everyday Struggle is a talk show with heated debates between Budden and Akademiks.
The best thing about Everyday Struggle in my opinion is the frequency of episodes being released, since the debut of the show (April 10, 2017) there has been 24 videos of content as of May 2, 2017. I say "videos of content" instead of episodes because on Complex's YouTube channel they also include highlights/clips of episodes about a certain topics discussed in the full-length episode. These clips range from 4:25 to 10:43 while the full length episodes are usually in the 30-50 minute time frame.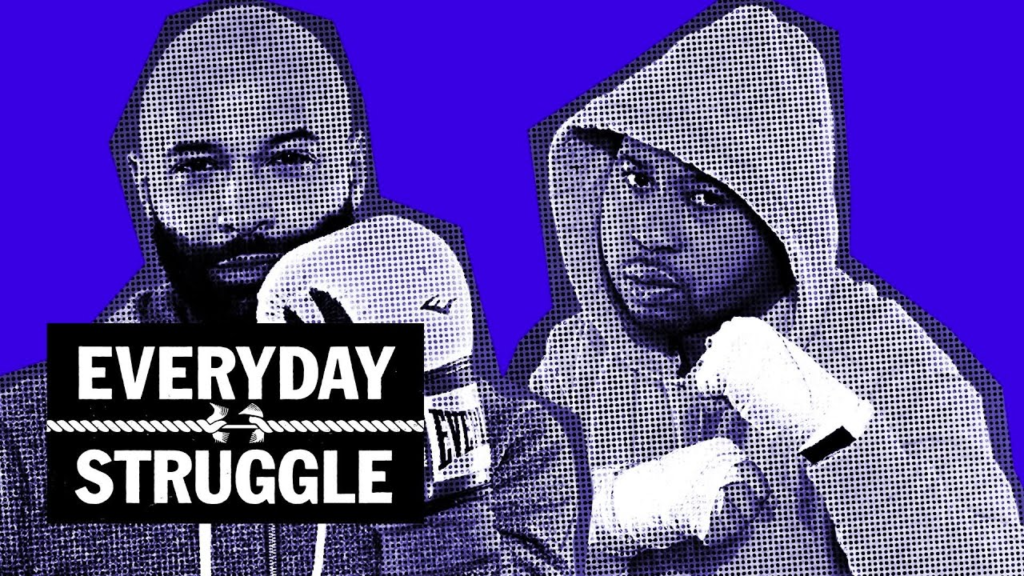 With the frequent controversial topics that are discussed on the show, Everyday Struggle has been gaining a lot of views.
For example, epsiode number 2 (listed as 102) focuses on the current status of Lil Uzi Vert and his ongoing label issues. Joe Budden angrily expressed his opinions about young artists signing to a major label company. Nicki Minaj and Meek Mill were brought up in an interesting conversation about "who won the break up".
Another episode, episode number 4 (listed as 104) DJ Akademiks and Joe Budden debated who they think the greatest rapper alive is; after that they broke down the Janet Jackson divorce rumors and then talked about the rumored Quavo and Karrueche romance.
One element of the show that I think doesn't get enough appreciation is the moderators. Nadeska Alexis is super calm and laid back on the show compared to the angry, loud voiced Joe Budden. She sometimes expresses her opinions and slightly joins in on the conversation, but her main focus is to keep the debate on topic as it can spiral in other directions.
Overall, there's nothing I don't like about this show. There's an episode released today which features a guest appearance from Lil Yachty which means the show is headed in a great direction.
I would recommend this show to anyone who likes music, more specifically hip hop as that is the focus of the show. It's super entertaining and hilarious.