Zoe Kwasnicki
Staff Writer
Starting next school year, Science Leadership Academy Center City will no longer be located at 22nd and Arch. Instead, our new campus will be located within Ben Franklin High School – or at least half of it.

But that is all the majority of the student body knows – excluding sketches of floor plans and photos of construction hung up in the hallways. The more intimate details of our new home is largely unknown which has resulted in jittery sophomores and confused freshmen – terrified that their first day at school will be spent wandering aimlessly between classrooms. Not to mention the potentially awkward social interactions between SLA and Ben Franklin students.

Sophomore Lily Bromley expressed worry that the Ben Franklin students will be annoyed that it's through the addition of SLA that the quality of the building will be improved.

"I'm excited in some ways – like I'm excited to have a nicer building but there are some things I'm worried about. Like that there might be some inequality between our school and their school… now that we're coming in they're getting all this stuff."

The school is designed to prevent more division between the schools however because while the majority of the building will be split down the middle, the first floor will be shared by both SLA CC and Ben Franklin students although the main entrances will be different. SLA CC students will enter on Green St. and into a common area while Ben Franklin students will enter on Broad St. and into the main hallway.

Also on the first floor will be the auditorium and the gym – two building features never before enjoyed by SLA CC students. The cafeteria is moving from its original space on the 6th floor to the first floor as well.

In the cafeterias there will be one kitchen, but two separate serving and seating areas. The SLA CC cafe will be outfitted with "Starbucks-style" seating in the words of Principal Chris Lehmann, with low seating and high seating mixed throughout the space.

From there the second, third, fourth and fifth floors will be divided and designated for classrooms with the sixth floor featuring both CTE rooms, the art room, and – a new addition to SLA – a terrace!

Classrooms will be outfitted with a variety of furniture similar to the mix we currently have at SLA. Teachers were able to choose between single or table seating for their rooms although all seating will remain consistent in classrooms, with a style similar to the current classroom furniture.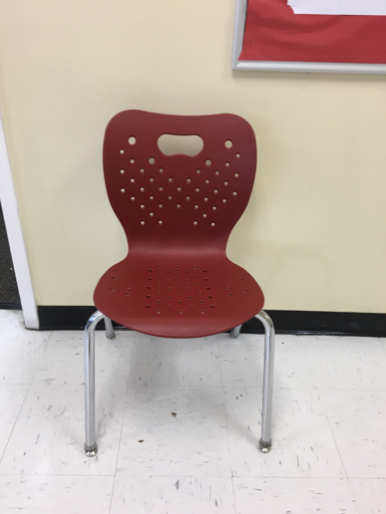 However, there will be some more unique chairs known as the Ruckus in the cafe and the Study Skills lab.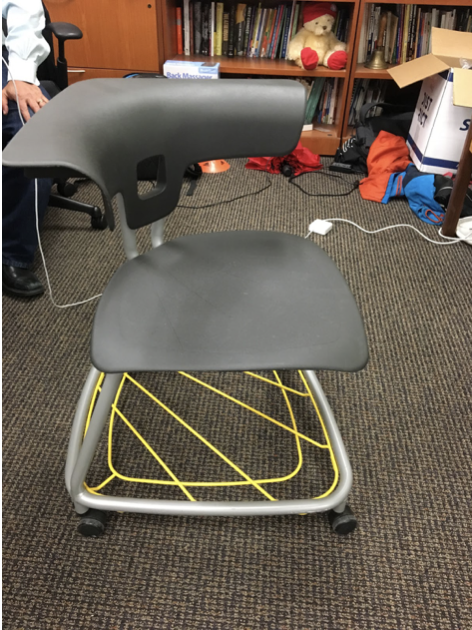 But besides classrooms and bathrooms, the second through fifth floors will also have small "collaboration" rooms/areas throughout the school along with a "Living Room" on the second floor which will be spaces in which students can work on their ongoing projects or simply relax.

All of these changes are backed enthusiastically by Mr. Lehmann, who emphasises the fact that every single alteration was due to the unique wants and needs of SLA's community:

"I think the general goal is this: I think SLA has a unique culture and I think we all enjoy that. And I think [what we are doing is] figuring out what that culture looks like in a new space and figuring out how to continue to involve and develop and enrich the culture…in a new space."

And amid the apprehension of a new location and new neighbors, students are still optimistic.

"It's going to be weird, but I think we'll figure out," stated Sophomore Mo Kelly.