Chhievling Seng
Staff Writer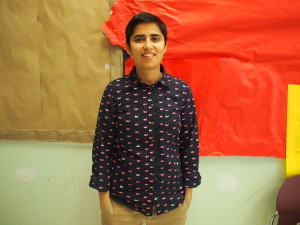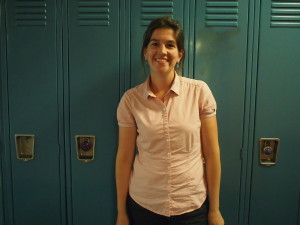 After the end of this school year, SLA will be seeing several people leave — and not just
the graduating seniors. Physics Teacher Ms. Echols and English Teacher Ms.Rami will no longer be teaching here at SLA.
Ms. Echols will be going to graduate school at University of Washington to study  physical oceanography. She will be learning specifically about climate change.  climate change.
The work is definitely different than physics. "I am interested in non-traditional science," Ms. Echols said.  She also likes learning outside the classroom. "It can lead to one of the best learning experiences, whether you're in high school or college."
It was a hard decision for Ms.Echols to leave SLA, but she had been teaching for about 9 years, and had always been interested in going to grad school and be a little bit more closer to home, since she is not from Philly.
"I will really miss the SLA community."
Ms. Rami will also be leaving the classroom, and will be working on the policy around teacher engagement and turning to teachers to find best ideas for education around the nation, with the Bill and Melinda Gates Foundation.
"I will being teachers around the country to share resources and best ideas for improving education."
Ms. Rami admits that leaving SLA will be tough.
" It was the hardest professional decision I ever made. It's bittersweet to leave, because I am also moving to seattle. But this opportunity gives me a different kind of impact in the field of education. I did not want to pass it up."
"Thanks to SLA for the past four years."
So who will be replacing Ms. Echols and Ms. Rami?
For Physics, a new teacher has already been hired: Mr.Enzweiler.
For English, Mr. Block is going to switch from teaching History to English. Mr.Todd will teach both 10 and 12th  history next year.
Also a new history teacher has already been hired: Ms.Rapoport.