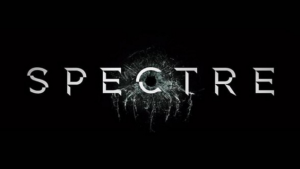 Sean Morris
Staff Writer
When I entered the theaters to see the latest James Bond film Spectre, I admit i had very high expectations. After the greatness of Skyfall and my own love of the mythology, I was near a fever pitch to see it, especially for the actor  Christoph Waltz, an actor who is extremely perfect for any role that has "bond villain" attached to it. And while I overall enjoyed the film, I felt that there were some flaws in it that lowered the bar just a bit from the surprising enjoyment of Skyfall. However it is still a very much  enjoyable bond film, a proper conclusion for daniel craig, and  a great setup for future films.
At the start of the film, Bond is going behind MI6 orders and directive to uncover a shadowy organization known as SPECTRE and with the help of the daughter of an old enemy (Léa Seydoux) he finds that the chilling leader SPECTRE (Christoph Waltz) has a dark connection to his past- and has been a constant phantom on his life.  First off, I will praise the overall look and acting of the film. Daniel Craig shows us again why he's the perfect (and probably my favorite) James Bond, Christoph Waltz being a good, if underused, bond villain and with many of the supporting cast from Ralph Fiennes, Naomie Harris, Ben Whishaw, Andrew Scott, Dave Bautista (who played a nicely menacing henchman), Léa Seydoux and Monica Bellucci all doing their job well. This movie probably had the best pre opening credits sequence in any Bond Movie I've ever seen, with a very impressive continuous shot of Bond moving through Mexico City's Day of the Dead celebration and later getting into a fight on a moving helicopter. And while I wasn't initially crazy about the new Bond song "Writing's on the Wall," it worked surprisingly well with the opening credits sequence, which incorporated the infamous SPECTRE organization's octopus logo in some very creative ways. Overall, I will say that the film feels more like an older Bond film- which is good for fans of the older films, but might cause some ire with those that liked the darker realism of some of Craig's other films.
Some things I wasn't crazy about:
The love story. The film has a "love story" between bond and one of the women that didn't really feel very authentic, certainly not as much as vesper lynd (his love in

Casino Royale

) and while she was an interesting enough character it seemed a bit rushed and forced.

Ralph Fiennes taking over from Judi Dench as M came off as a little stuff, although he's a talented enough actor whom I'm hopeful that he can bring some more energy to it later.  Additionally the "oldest bond woman" who I was more interested in originally had very little screen time or importance to the plot, which was annoying.

While I found some of the dynamic between Bond and SPECTRE's leader intresting, I felt a little cheated in the fact that we didn't see more of the organization as a whole- more members doing more things (in fact my parents had suggested it had been interesting if they had done a "roll call" and had other past bond villain names listed- or something to that effect).

The villain's main motivations could have also used some more explanations. The one's given felt a bit empty and lacking to justify the scope of his plans. I definitely felt he was underused and could have had more screentime, things to do, and richer dialogue even. I mean Christoph Waltz is a perfect actor to play a bond villain and I didn't feel they utilized him well enough.
Since it is Sean Morris reviewing a Bond movie, I will naturally also take a moment to discuss the tailoring. Tom Ford can seemingly do no wrong as Bond's tailor with a sharp windowpane in the opening scene, incorporation of an revamp of an old look- an ivory jacket on a train ride that hasn't been seen on bond in decades- and one of my personal favorite of all bond looks- his three piece suit with a pin collar bar, which might be a first for Bond- that also incorporated some throwback elements, including the turnback cuff- a style not seen in ages and in synonymous with Bond. However I wasn't a fan of his double breasted bridge coat during the funeral scene- it looked dated, unstylish and even ill-fitting. While I believe he only wore the one suit, M's double breasted chalk stripe looked incredibly well made and it showed off nicely on screen. Andrew scott's C wore some very trendy outfits that showcased his youth. By contrast, Christoph waltz's costumes left me with some mixed feelings- partly because it was hard to see some of the details in scenes at night, but I appreciated the incorporation of the nehru jacket (which is synonymous with Bond villains like Dr. No and Blofield) but felt there were some things they could have paired better with it. I was not a fan of how in one look Christoph was sockless and wore loose leather slippers instead- in certain shots it made him look a bit silly and less menacing than he should be.
Overall, this movie worked as an older styled James Bond film. Whether you enjoy it is a matter of taste and preference above all else. And while I thought some of the plot elements could have been better, I'm happy to have this piece of mythology back in the Bond franchise and am curious as to where it will go next.