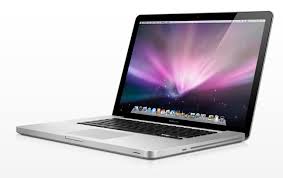 By Staff Writer Bella Mezzaroba
Summer is coming and with summer comes great, great burden. The burden of 3 months without our life lines, our connections to friends, our entire reason for existing. The coming of June marks the coming of our last month with our babies, our macbooks. Or, of course, chromebooks for the freshmen.
Most of us have gone through this tragic loss before, in freshmen, or sophomore year. However, it never gets easier to let go. Sophomore Sydney Hopkins says, "Sometimes kids don't have laptops at home and it makes life a little easier(to keep your laptop)."
Sydney has a laptop at home so she doesn't find the transition to hard herself. "It's okay I guess. I mean if they actually fixed the things that were broken I wouldn't mind. But we might as well keep them over the summer."
For the freshmen, this is their first good-bye. Some upperclassmen hypothesize that it won't be hard for them, considering that they only recently got their laptops. The freshmen agree that, yes, it won't be hard letting god. However for different reasons. "I have a macbook at home. I don't need the chromebook." Says Freshmen Isabella D'Angello.
I personally find the transition ridiculously difficult as I'm one of those kids who doesn't have their own laptop. I share one with my college student sister and it's not hard to realize that she gets first priority. I know I'll miss my laptop these coming months and I know there are students with me on that. However, it's all the sweeter come September when we get them back.