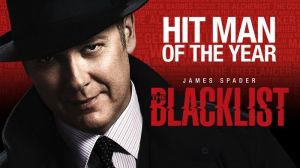 Sean Morris
Staff Writer
From the start, NBC's hit series "The Blacklist" presents itself as an odd amalgam: a mixture of Silence of the Lambs, (criminal mentoring young new female FBI agent), Homeland (terrorism threats) and a procedural show (new threat each week) making it seem like a show that wouldn't work, but it really does.
"The Blacklist" tells the story of Red Reddington –a suave, hilarious ex-CIA agent who mysteriously went rouge to become a master criminal who turns himself into the FBI for seemingly no reason–and Elizabeth Keen, the single, inexperienced FBI agent he wants to talk with, despite Elizabeth not knowing the man at all. He's prepared to give the FBI the names and help capture some of the most dangerous criminals in the world, while dealing with a mysterious threat to his organization.
While admittedly its premise of ultra-dangerous criminals with wild modus operandi lends itself to the less believable side, it remains an ultimately enjoyable watch. It benefits from  Megan Boone, Tom Eggold, Hisham Tawfiq, Harry Lennix and Amir Arison in its regular cast, as well as a talented plethora of wonderful guest actors including Peter Stormare, Alan Alda, Lance Riddik, Linus Roache, Isabella Rossellini, Ritchie Coster, Chin Han and many more.
However, the real shining star is the one pretty much everyone watches for, and for good reason: James Spader. Spader –who has been nominated for a Golden Globe, a Saturn award and another pending Golden Globe nom has brought life to a wonderfully complex, dark, humorous and overall just a fun enjoyable character to watch. A fine example of his work is the episode "Madeline Pratt (No.73)."Spader demonstrates skill at both great comedy and drama when he describes a hideous painting and tries to distract a guard and "tells" a story concerning the events of his disappearance with his family.
The show is currently midway through it's second season (with a mind blowing mid season finale!) and the first season is  available on Netflix and most of the first half of the second season on the official website (you might need to find the first few episodes) he rest of the second season will begin airing after the Superbowl on February the 1st.