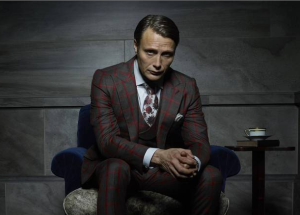 Sean Morris
Staff Writer
In celebration of Hannibal's Hotly anticipated 3rd season premiere tonight I thought I'd share my personal views on why the good doctor is, in my (almost) professional opinion, why he is the best dressed man on television
Most tv men in suits are locked within an almost clone like coordination- dark suit white shirt, dark tie- however hannibal is constantly wearing exciting patterns and colors that diminish everyone else on TV honestly. He can rock a crisp white three piece during the winter (which is unheard of but oh look he did it), a fan favorite red/ dark grey windowpane, blues and browns with very regal and commanding peak lapels and fittings that don't just cast a shadow over everyone else- its the whole god-damn sun.
He's consistent, but not a slave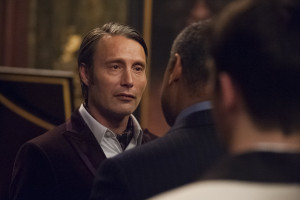 Typically, at least for the first three seasons found in three piece plaid suits with peaked lapels and a ticket pocket button cuff spread collar shirts, pocket squares, and paisley ties. While that already outshines most characters on tv, he doesn't stop there- on one occasion he had a velvet jacket and ascot, this season he's doing more with double breasted suits, and another stunning white suit.
Even his more casual is better than most
While he doesn't have a big casual wardrobe, when he's found in his beautiful textured button up shirts, or even his excellently made leather jackets (also debuting this season) he stands on top of a mountain over.
In conclusion eat it (pun intended) Don Draper, Barney Stinson and the rest, and bow to the king, or, better yet, kiss the cook.