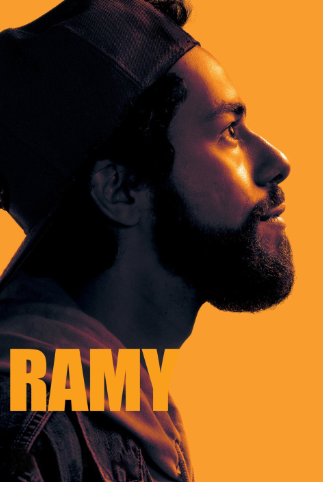 Eric Valenti
A&E Editor
On April 19, of this year, "Ramy," a Hulu original tv series, was released. The drama follows the story of millennial Ramy Youssef who struggles to find a balance between his Muslim faith and the pressures of today's societal expectations. But this isn't a typical show following the story of someone who believes their losing their faith, prepare to be surprised. I came into this series with a little to no knowledge of the Muslim faith.

When I had initially seen the trailer for the Hulu series it definitely piqued my interest. There's a noticeable lack of representation for the Muslim community most likely due to the negative stigma that the Muslim community gets from the terrorist attack on September 11th. "Ramy" tackles this stigma head-on in one of the ten episodes of the Hulu series.

The plot in "Ramy" is simply finding the balance between religion and being a millennial. In the Muslim faith, things such as drinking and premarital sex are looked down upon and Ramy is forced into a situation where he has to decide whether or not him partaking in these things makes him a "bad Muslim." Though I myself am not religious I did to some extent find a way to relate to Ramy's struggles.

If you're looking for a short series that will not open your eyes to a new culture but also make you laugh, I would definitely recommend "Ramy." If you don't cry or laugh while watching the series, you'll definitely stay hooked because of the relatability of the characters.

Though I do not identify with any religion at this time, I do sometimes feel pressured to do things that I'm unsure about because of peer pressure or parental expectations, similar to Ramy. Something the show did well was creating an environment that was both relatable but also informative as well. In my opinion, this came through with not only the writing but the acting as well.

May Calamay who plays Ramy's sister, Dena, the plotline is only focused on in one episode but offers a ton of insight on the life of a Muslim girl. Dena does a fantastic job of playing a sensitive yet closed off character. Her character struggles with things like having more "rules" to follow then men in Muslim faith have to. Things such as deciding to wear a hijab, respecting her parents' belief that a man has control over her life as well as her struggle to stay a virgin until she is married.

The subject while quite serious is actually easy to handle because of the comedy that is thrown into the mix. I definitely appreciate the relatable humor of coming from an immigrant family but also the blend of humor about being a millennial and being Muslim. In the first episode specifically, where Ramy is talking about picking up girls with his mom, Ramy makes the joke, "You can't just go up to a girl and ask her, 'Hey can I get your father's number?" Subtle jokes like this aren't worth crying over but it does make you chuckle a bit which I appreciate.