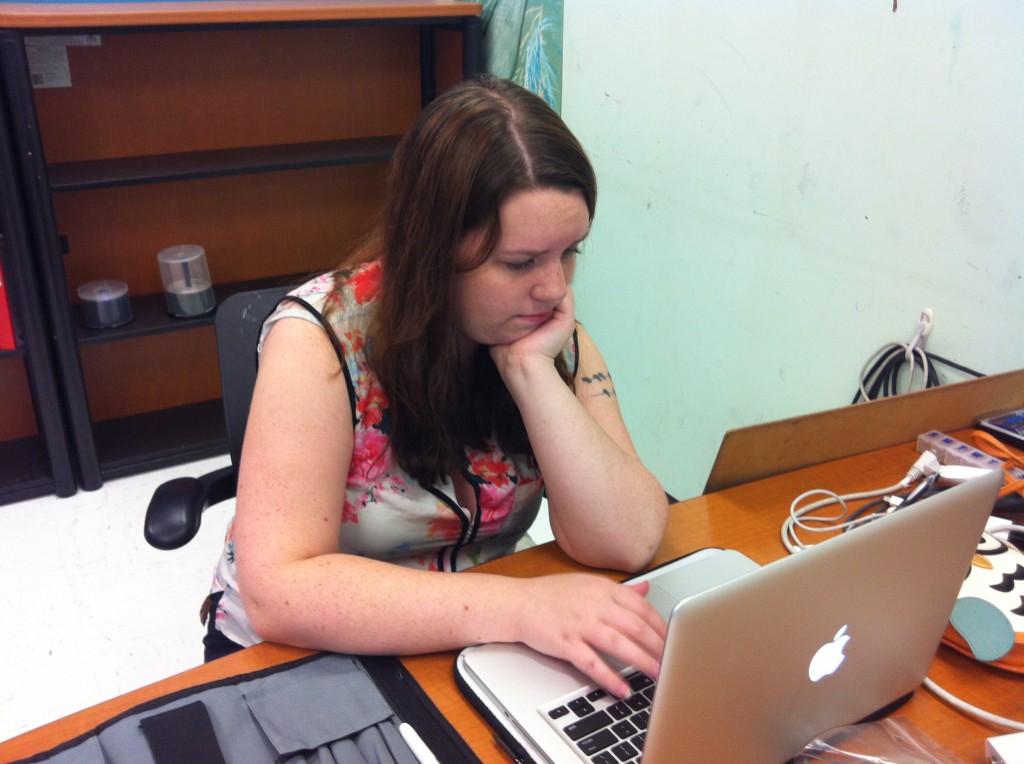 By Sam Lovett-Perkins and Dalena Bui
Staff Writers

This year, SLA has adopted a new system of distributing computer programs to student machines – and this system has many students confused.
In previous years, laptops would have all the needed applications installed when they were distributed to students on the first day of school. This year, students must look at a menu on Moodle, full of applications, and choose which ones to download.
This new procedure left many students wondering: why?
According to Technology Coordinator Marcie Hull, the change reflects evolving methods of sharing.
"A lot of people are migrating to cloud or mobile," she said. Students need to "learn how to download those where you find them and then install them onto your computer. You get to make everything available and also tailor that machine to your use."
The process of wiping and updating laptops is a yearly routine for tech coordinator Marcie Hull and her tech room assistants. Students may not realize it, but long hours are spent over the summer in the updating and reinstalling of each individual computer.
This year, to streamline the process, Ms. Hull tried something new by allowing students to get individual applications. "For now, some are online, and some are on a USB key," she explained.
For students who need step-by-step instructions for downloading apps, check out this related Features Article.
Some students had problems with downloading, because some links didn't work, or the downloads took hours.
Ms. Hull acknowledged that the servers were overloaded with so many students trying to download at once. "However," she said, "there is a plan in effect to get a server built in SLA that students can connect to and download applications quickly."
There is also now a divide between students who have the re-image and those who do not.
"Computers that lacked enough memory to be upgraded to OS X Mountain Lion stayed at the old image with Snow Leopard," Ms. Hull explained, "because the new OS simply would not fit on the internal memory of the laptop."
This divide disappointed some students. Junior Sara Nesbitt, whose laptop was not updated, says she'd rather be up to date with current technology.
"I like having some of the applications," she said, "but I'd rather be up to date than have all the old applications."
Possibly the biggest difference between those with the update is the disappearance of Microsoft products such as Word. It is neither included in the re-image nor the online distribution.
"We did not have a license for Microsoft Word, we never did. We were using it illegally… I didn't know," said Hull.
While this distribution process might be faster, it is not without it's flaws.
"it's good we don't have all those unnecessary applications, it's not wasting space" said Senior Marly Utzig. "But I don't know what applications I need or what they do."
Looking towards the future, Sophomores and Juniors may wonder whether this new process will become the norm.
While nothing is set in stone, Ms Hull has confirmed that it "is dependent upon what the freshmen laptops will be" next year.