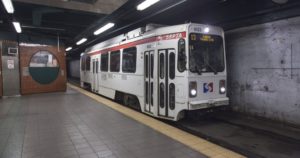 CAMERON BOOKER
Staff writer
Traveling to and from school hasn't been easy lately, and here's why. Leading up to the winter holidays, traffic has been picking up both on SEPTA and on the streets of Philadelphia. People are shopping all over the sitting and visiting as well so it's to the point where it it overwhelming the commute to and from school during the busy times of the holiday and the just regular times driving and catching the train because during the holiday and these past few months traffic has been a lot heavier and there are a lot more accidents. It is also more hectic on the train being that a lot of people are traveling to different locations to shop and see family and with their being so much traffic most of the people will bring their bike motorcycle onto the train even bringing bags of items onto the trains taking up plenty of seats.

Strategies to getting to school on time and possibly finding alternate routes to get to school when the roads are hectic. Leaving at an earlier time depending on the distance you are from your destination, try to catch public transportation instead of driving, also try to find parking spots by leaving a little early because you aren't going to be able to find parking spots that easily leaving last minute for where your going might even have to park blocks away from school. These are most of all of the things that you can do to prepare for leaving.

After talking to a few commuters i've come to the conclusion that riding the train is easier than diving because it is nearly impossible to find a parking spot and the only problem with the train is not having the comfort of finding a seat but if you can deal with that you can park your vehicle at one of the transportation center or even catch the bus and that defeats the traffic and having to find a parking spot. So I say that during these tough times you should try your best to catch the train because you will get a chance to get to your destination on time.